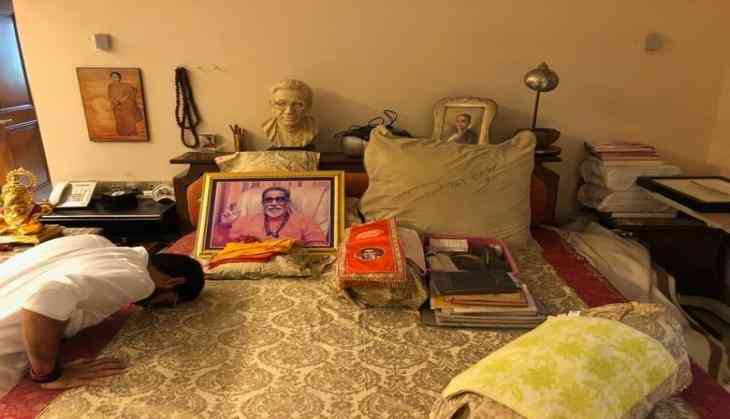 Thursday is going to be a big day for Shiv Sena as Aaditya Thackeray, as the son of party chief Uddhav Thackeray files his nomination from Worli constituency for Maharashtra Assembly polls. Shiv Sena-BJP joint mega rally is planned to give a strong message⁠— both the Saffron parties have settled poll-related issues. Before embarking on to file the nomination paper, Aaditya Thackery paid tribute to Bala Thackeray. As per the media reports, Maharashtra CM Devendra Fadnavis is also likely to be present during the nomination process.
Earlier, the Shiv Sena on Wednesday came up with posters of Aaditya Thackeray. "How are you Worli?" the posters read.
The posters have a picture of Aaditya Thackeray with the phrase in various languages, including Urdu, Gujarati and Telugu, apart from Marathi.
Maharashtra: Shiv Sena leader Aaditya Thackeray on his way to the office of Returning Officer to file nomination from the Worli Assembly constituency in Mumbai for the upcoming #MaharashtraAssemblyPolls pic.twitter.com/rB15SIIvax

— ANI (@ANI) October 3, 2019
Although the Chief Minister candidate from BJP-Shiv Sena alliance is going to be from the BJP, say media reports but none of the alliance partners is commenting on this issue right now.
(With ANI Inputs)