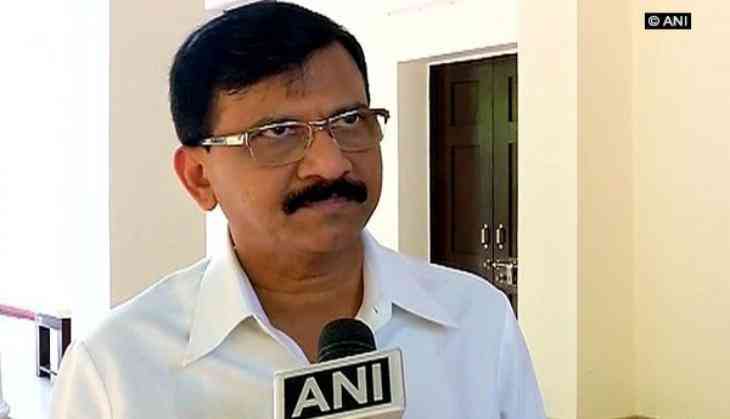 In the wake of the terror attack on a bus full of Amarnath Yatra pilgrims in Jammu and Kashmir's Anantnag, the Shiv Sena on Wednesday, while backing their chief Uddhav Thackeray's stance, said the 'gau rakshaks' taking to vandalism in the name of protecting Hindutva should be sent to Kashmir to fight terrorists.
"Those creating a ruckus in the name of cow vigilantism and Hindutva should be sent to Kashmir to fight terrorists," Shiv Sena leader Sanjay Raut told ANI here.
Lauding the efforts of Salim, the driver of the bus that was attacked, Raut asserted that such people are being targetted and killed by the 'self-proclaimed gau rakshaks', adding that stringent measures need to be taken to end this.
"I applaud Salim for his bravery. Such 'Salims' are the ones losing their lives in the name of cow vigilantism and Hindutva. The Centre must take strict measures to end this atrocity," he said.
As many as seven people were killed and fifteen others injured after a group of terrorists opened fire on a bus carrying 17 pilgrims from Baltal to Mir Bazar around 8.20 p.m. on Monday night.
Meanwhile, three Hizbul Mujahideen terrorists were killed by security forces near Budgam district in Jammu and Kashmir yesterday night.
Based on inputs of presence of some terrorists in a specific house, an operation was launched by troops of the Rashtriya Rifles, Special Operation Group (SOG) of the Jammu and Kashmir Police and the Central Reserve Police Force (CRPF) in Radbug village of Budgam.
The troops recovered one self-loading rifle along with three magazines and one pistol with one magazine.
Two terrorists have been identified as Javed, a resident of Churpur and Aabid, a resident of Badgam. The identity of the third one is yet to be ascertained.
-ANI