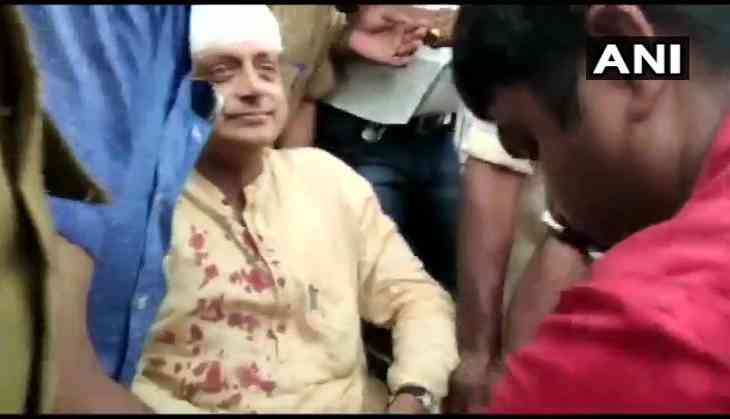 In an unprecedented situation in Kerala, Congress' Member of Parliament Shashi Tharoor has been serously injured while he was offering prayers at the temple in Thiruvananthapuram.
Tharoor, who is contesting the Lok Sabha polls from the same constituency, has undergone treatment and has received six stitches on his head. He was shifted to General Hospital.
Kerala: Congress MP Shashi Tharoor has been injured while offering prayers at a temple in Thiruvananthapuram and has been shifted to General Hospital there. He has suffered injuries on his head and has received 6 stitches. Doctors says he is out of danger. (file pic) pic.twitter.com/BXQZVsami4

— ANI (@ANI) April 15, 2019
Doctors have said that he is out of danger yet the preventive measures are being taken.
News agency ANI tweeted, "Kerala: Congress MP Shashi Tharoor has been injured while offering prayers at a temple in Thiruvananthapuram and has been shifted to General Hospital there. He has suffered injuries on his head and has received 6 stitches. Doctors says he is out of danger."
Also read: SC serves show cause notice to Rahul Gandhi; seeks explanation on 'Chowkidar Chor hai' remark