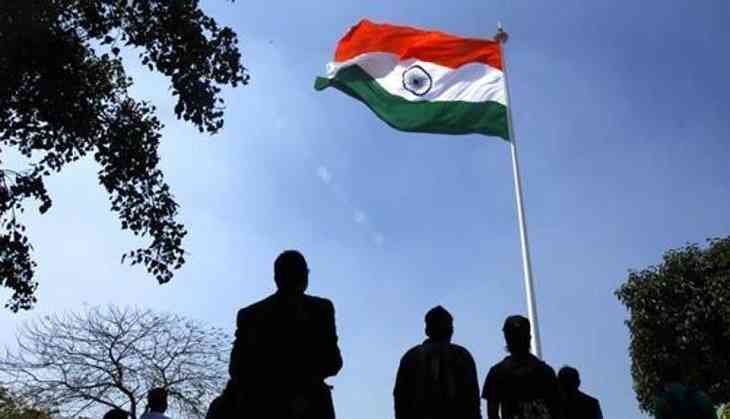 A shocking video has been circulated on social media in which some college students disrespected the national anthem of India. Yes, a video has been circulated over the Internet from the Central University of Kashmir where the convocation ceremony going place on 4th July 2018.
The viral video has been captured during the event which was organized at the Central University of Kashmir.
In the video, it can be seen that some of the students remain seated when the national anthem was being played.
See the video:


#WATCH Some students of Sher-e-Kashmir University stay seated during the Indian national anthem at convocation ceremony (4.07.18) pic.twitter.com/HU6f9otQiH

— ANI (@ANI) July 5, 2018
Well, this is not the first time when such incident came to light, earlier in November 2017, a similar incident took place when two students of Baba Ghulam Shah Badshah University in Rajouri were charged for showing the disrespect to the national anthem Jana Gana Mana.
Another same situation also occurred when a Students' Federation of India (SFI) leader was suspended from the college in Kochi for disrespecting the national anthem in the month of March 2018.
Punishment for disrespecting the national anthem of India:
As per the Section 3 of the Prevention of Insults to National Honour Act, 1971, whoever intentionally prevents the singing of the Jana Gana Mana or causes disturbances to any assembly engaged in such singing shall be punished with imprisonment for a term, which may extend to three years, or with fine, or with both.
Also read: Burari Deaths Mystery: Unknown person called Delhi Police and said it was a murder not suicide; here's what happened next