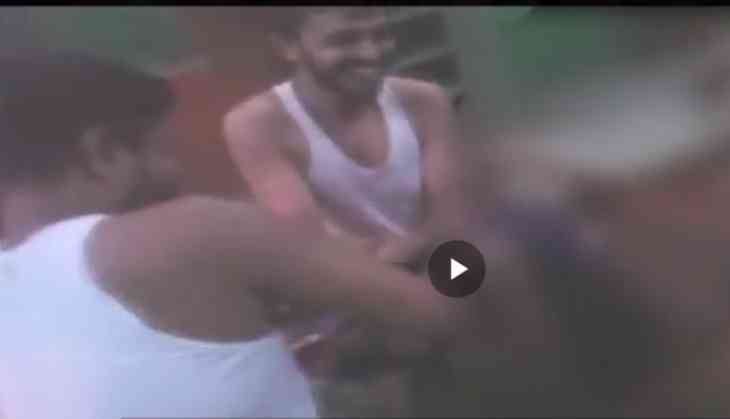 Many people have been murdered during Panchayat Elections in West Bengal because of conflicts between workers of the different political party. In a recent viral news, a BJP worker was hanged by a tree, many prominent personalities around the country called it murder of democracy. This violence has been spread to the colleges and universities in the state.
A heart-chilling video has gone viral in which a student was stripped off and he was brutally beaten up by TMC workers. After the party workers name came in public, the general secretary of TMC said that strict action would be taken against such people. When the video of the incident went viral on social media then only senior leader of TMC took concern of it.
This incident has happened in Saint Paul Cathedral college, a student alleged that some former leader of the student wing of ruling TMC party thrashed and stripped off him inside the college campus. He said he was thrashed because he was asking about the spendings during an event on 17 May. After this incident, the general secretary of TMC Parth Chatterjee said that his party is inspecting the matter.
The victim has registered the case against the alleged TMC workers. TMC is also going to register a case and a strict action would be taken against the accused students involved in the violence. In the initial frames of video, it is visible that some people are stripping of the student in his room and the student is running here and there in the room to save himself. This room has been identified as the student union building. The student is in the first year of graduation, people agitated on social media after a video went viral.
People are criticsing Mamata Banerjee for murder of democracy in the state.
Posters in the Streets of Kolkata for Today's seminar on #MamataMurdersDemocracy at ICCR Auditorium.
Time: 4.30PM pic.twitter.com/zSzIItPVKe

— Akshay Singh (@Akshaysinghel) June 3, 2018