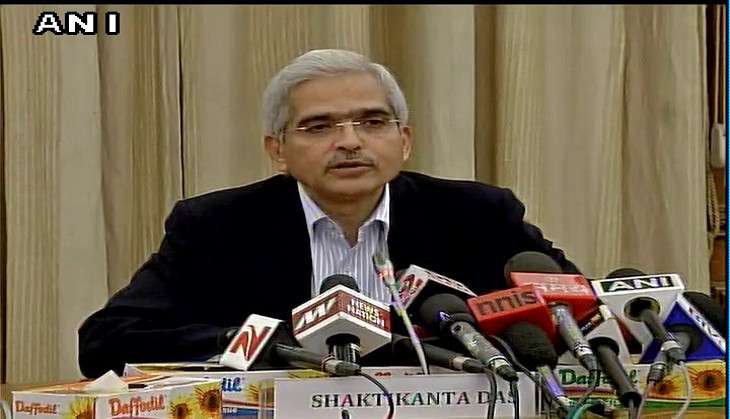 Economic Affairs Secretary Shaktikanta Das made six new announcements in connection with the demonetisation on 17 November.
1. Farmers can now withdraw Rs 25,000 per week from their accounts - either by cheque or via RTGS credit.
2. The time limit for crop insurance premium cases will be extended by 15 days.
3. For wedding ceremonies, up to Rs 2.5 lakh can be withdrawn from bank accounts which are KYC compliant.
4. For over-the-counter exchange of old Rs 500/1000 notes, Rs 4,500 limit will be reduced to Rs 2,000 with effect from 18 November.
5. Mandi traders can now withdraw up to Rs 50,000 per week.
6. Central government employees, up to group C, can draw a salary advance up to Rs 10,000 in cash that will be adjusted against their November salaries.
On 8 November, Prime Minister Narendra Modi said that denominations of Rs 500 and Rs 1,000 would now be deemed illegal tender. He said the move would curb black money and would also help to counter terrorism. "The evil of corruption has been spread by certain sections of society for their selfish interest. They have ignored the poor and cornered benefits. Some people have misused their office for personal gain," he said.
Also Read:How PM Modi's demonetisation drive has a flawed flight plan
The announcement threw the public into a tizzy, with many flocking to banks and ATMs to withdraw money. At least 25 deaths have been reported in connection to the demonetisation process.
Also Read:Demons of demonetisation haunt students; some even got groped and assaulted
Also Read:Know how Demonetisation paralysed fake currency hubs Malda and Murshidabad
Finance Minister Arun Jaitley has said that the ATMs will be re-calibrated soon and has advised the public to remain calm.
Also Read:Not only humans, demonetisation troubles the death as well
Also Read:Demonetisation brings out the best in people: these Good Samaritans are proof