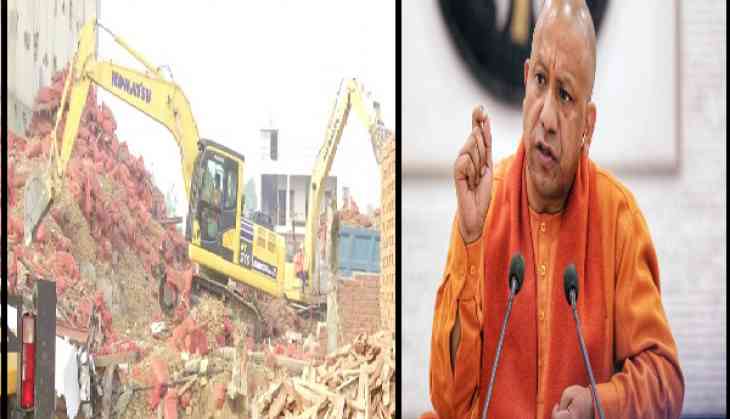 Uttar Pradesh Chief Minister Yogi Adityanath on Friday, expressed condolence and announced immediate relief for the victims of the cold storage collapse incident in Sambhal, which killed eight people.
As per an official statement, the Uttar Pradesh government will give Rs 2 lakhs each to families of the deceased and Rs 50,000 each to those seriously injured. In addition, it has also been announced that all the injured will be given free treatment.
A committee has also been formed under the chairmanship of the Commissioner and the DIG, which will investigate the causes of the incident and give a report soon, the statement added. Earlier in the day, CM Yogi expressed condolence over the deaths in the roof collapse incident.
Taking to Twitter, CM Yogi said, "The loss of lives in the cold store accident at Chandausi in Sambhal district is extremely painful. My condolences are with the bereaved families. May Lord Shri Ram grant the departed souls a place at his holy feet and strength to the family members to bear this immense sorrow. Om Shanti!"
A total of eight people were killed, while 11 have been rescued so far, after the roof of potato cold storage collapsed in the Chandausi area of Sambhal, informed officials.
Also Read: UP: 8 killed, 11 rescued after cold storage roof collapses in Sambhal
The incident happened at around 11: 30 am on Thursday.The National Disaster Response Force (NDRF) and State Disaster Response Force (SDRF) teams are carrying out rescue operations.