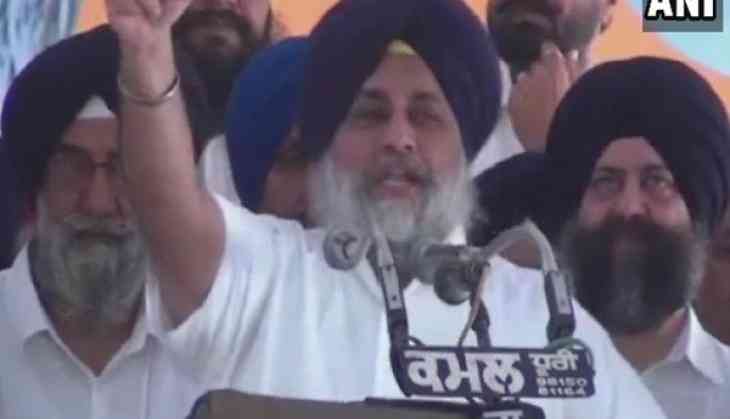 Shiromani Akali Dal (SAD) president Sukhbir Singh Badal on Sunday announced that his party would contest the 2019 parliamentary elections in Haryana independently.
The former deputy chief minister of Punjab while addressing a rally in Kurukshetra's Pipli town said that his party without the help of any ally will emerge victorious.
"Shiromani Akali Dal will contest the 2019 elections independently in Haryana and emerge victoriously," he said.
He further appealed to Punjabis to unite under the flag of the SAD to script a new history in Haryana.
"We have promised and delivered in Punjab. Now, we are ready to take up the responsibility of working for the welfare of the people of Haryana. I appeal to Punjabis to unite under the flag of SAD to script a new history in Haryana. No one can stop you from acquiring power once you unite as one with the SAD," he added.
Earlier, the SAD used to contest in Haryana in an alliance with Indian National Lok Dal (INLD). The two parties however, broke up a few months back.
Badal also announced that if SAD is voted to power, then, the party will provide free electricity to the agriculture sector, 400 units of free power per month to Dalits and free piped irrigation water in all fields.
Along with Badal, former Punjab cabinet minister Bikram Singh Majithia and Haryana in-charge Balwinder Singh Bhunder addressed the rally, with an aim to strengthen Sikh vote bank in Kurukshetra and its neighbouring districts.
Meanwhile, a group of protesters showed black flags to Badal during his speech and chanted anti-SAD slogans. However, later they were overpowered by the party workers and police on duty.
--ANI