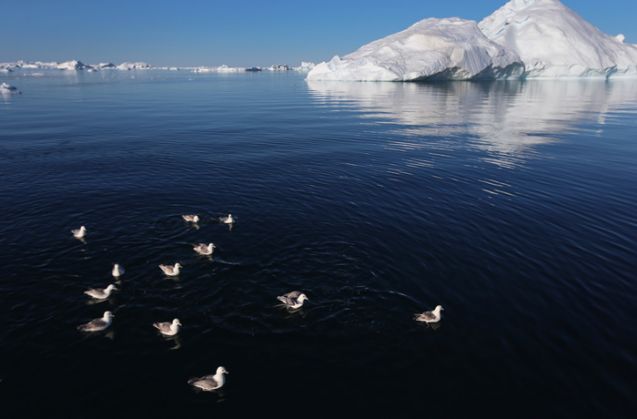 According to the report by the ISRO (Indian Space Research Organisation) and CWC (Central Water Commission), 250.21 sq kilometres of the Indian coastline was lost to the sea over the past 15 years.
What the study reveals?
The Space Application Centre in Ahmedabad used satellite pictures taken from 1989-1991 and compared these with pictures from 2004-2006. Giving an overview of the 8,414 Indian coastline and being able to determine instances of erosion and instances of growth.
Although the initial figure of 250 sq kilometres may seem alarming the Indian coastline has been battered over the past 15 years by various natural disasters like the 1999 cyclone, 2004 tsunami and most recently cyclone Phalin. These natural disasters often accelerate trends of erosion as it acts as a catalyst to processes that are already occurring. This is the case with the Andaman and Nicobar Islands who both experienced significant losses of land after tsunami.
Other studies like the National Centre for Sustainable Coastal Management concluded that 40 per cent of India's coastline is eroding at a much higher rate than previously estimated.
Highly affected states
States that were most affected were Maharastra, Andhra Pradesh, Odisha and West Bengal. Whilst the Nicobar Islands had the worst direct impact losing around 94 sq kilometres to the sea.
"The results show that 3,829 kilometres (45.5 per cent) of the coast is under erosion, 3,004 kilometres (35.7 per cent) is getting accreted, while 1,581 kilometres (18.8 per cent) of the coast is more or less stable in nature," said AS Rajawat, a senior scientist with the Space Application Centre in Ahmedabad who led the study.
New land added too
Having said this, 177 sq kilometres were also gained in that time. This was mainly through the building of new beaches and the deposition of silt and sand. Accumulation of land was experienced in the areas Tamil Nadu, Gujarat, Maharashtra and Kerala. The overall accumulation of land means that India's net loss of land to the sea is 73 sq kilometres.