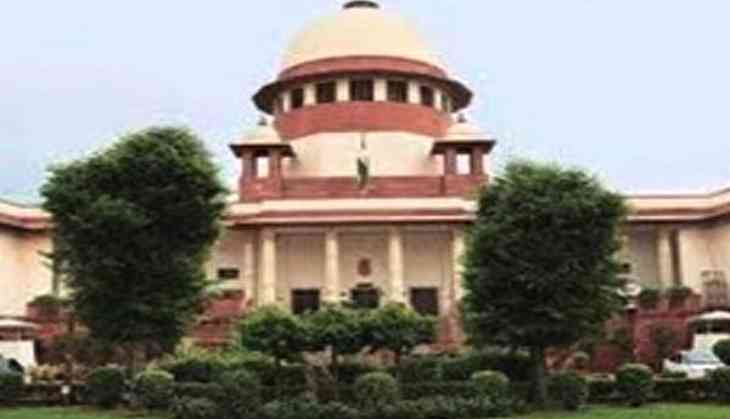 The Centre today told the Supreme Court since privacy was multifaceted, it could not be treated as a fundamental right.
Attorney General K K Venugopal resumed his arguments before a nine-judge bench headed by Chief Justice J S Khehar, stressing that it was not a fundamental right.
"There is no fundamental right to privacy and even if it is assumed as a fundamental right, it is multifaceted. Every facet can't be ipso facto considered a fundamental right," Venugopal told the bench, which also comprised Justices J Chelameswar, S A Bobde, R K Agrawal, Rohinton Fali Nariman, Abhay Manohar Sapre, D Y Chandrachud, Sanjay Kishan Kaul and S Abdul Nazeer.
He said "informational privacy" could not be a right to privacy and it could not ever be a fundamental right.
The Attorney General had yesterday told the bench the right to privacy could be a fundamental right, but could not be "absolute".
The contentious issue of whether the right was a fundamental one was referred to a larger bench in 2015 after the Centre underlined two judgements delivered in 1950 and 1962 by the apex court that had held it was not a fundamental right.
The apex court had earlier observed the State could seek information such as details on the number of children a woman had, but but at the same time could not force her to answer a question on how many abortions she'd had.
The court had asked the AG the difference between the right to privacy being considered a common law right and a fundamental right.
He had replied that the common law right could be enforced by filing a civil law suit and if it was considered a fundamental right, the court could enforce it like any other writ.
Senior advocate Kapil Sibal, while representing four non-BJP ruled states -- Karnataka, West Bengal, Punjab and Puducherry -- had yesterday argued that these states supported the contention that the right to privacy be held as fundamental in the age of technological advancements.
Giving the example of the Global Positioning System (GPS), Sibal had said the movement of person could be tracked and misused by the State as well as by non-State actors.
The apex court had on July 18 set up the Constitution bench after the matter was referred to a larger bench by a five-judge bench.
The petitions had claimed the collection and sharing of biometric information, as required under the Aadhaar scheme, was a breach of the "fundamental" right to privacy.
The Centre had on July 19 submitted in the apex court that the Right to Privacy could not fall in the bracket of fundamental rights as there were binding decisions of larger benches that it was a common law right evolved through judicial pronouncements.
-PTI