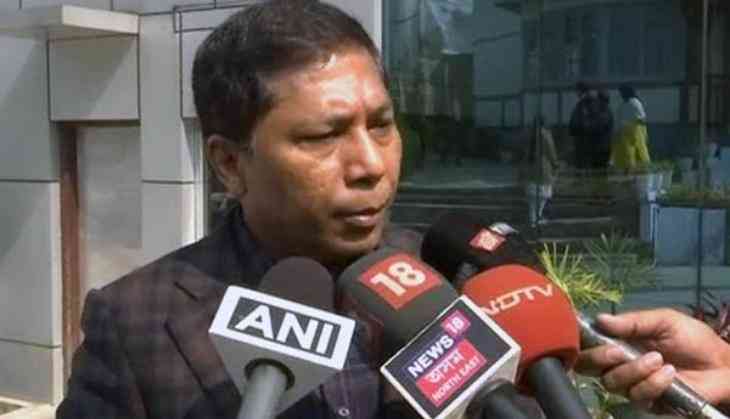 Respect people's mandate: Mukul Sangma to BJP
Meghalaya Chief Minister Mukul Sangma on Sunday hit out at the Bharatiya Janata Party (BJP) and asked it to respect the mandate of the people.
Castigating the BJP for attempting to form government in Meghalaya, Sangma said, "Respect mandate of the people. I met Governor and I have indicated that I will come back with letters of support from like-minded people. BJP has only two MLAs so how would they form the government? They want to fire from the shoulder of other political parties".
Assam Minister, Himanta Biswa Sarma earlier in the day said that the BJP along with regional parties will form the next government in the state.
"I am confident that the regional parties and the BJP will form the government in Meghalaya together. The people in Meghalaya have rejected the Congress. We are committed to giving them an alternate form of government and we are moving in that direction only," he told ANI.
Following its defeat in the Meghalaya polls yesterday, the BJP suggested that the regional parties - National People's Party (NPP) and United Democratic Party (UDP) should enter into an alliance to form a "non-Congress government" in the state, as Meghalaya voters returned a hung assembly.
In Meghalaya Assembly polls, the Congress won 21 seats, followed by the NPP with 19 seats and BJP and UDP with two and six seats respectively.
With no single party crossing the halfway mark, the state is headed for a hung Assembly.
-ANI