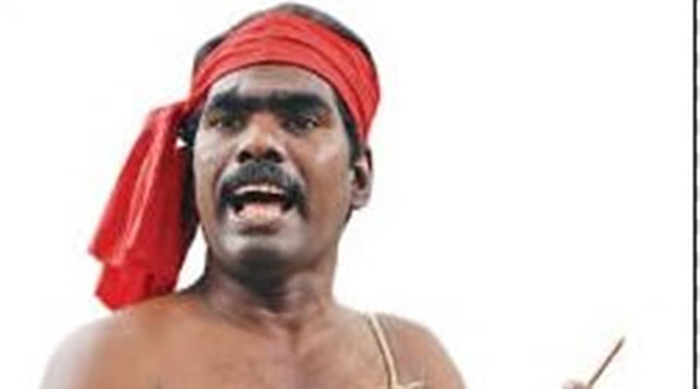 While India is all set to send Chaitanya Tamhane's 'Court' to Oscars this year, a situation that uncannily resembles the fate of the film's protagonist is unfolding in Tamil Nadu.
Just like Court's Narayan Kamble, a Dalit singer/activist who gets booked for his songs, a folk singer in Tamil Nadu has been arrested for his songs criticising Tamil Nadu Chief Minister Jayalalithaa.
Kovan, a 45 year old folk artist was picked up from his house in Maruthanda Kurichi near Tiruchi at 2 am on Friday.
The songs that got Kovan into trouble are directed at the state's liquor policy. In his songs he demands the shutting of Tasmac shops (liquor shops) in Tamil Nadu.
In a song released by performer activist group Makkal Kalai Ilakkiya Kazhagam (MKIK), Kovan slams 'Poes' referring to Jayalalitha's garden in Poes Garden, Chennai, for her alleged apathy towards rampant alcoholism in the state.
He also criticises the increasing cost of education and food in Tamil Nadu, and adds in a song, "If you don't cry out that she is your saviour, you will be killed".
Kovan's lawyer Gym Raj Milton was quoted in News Minute report saying that the singer has been arrested under 124A (sedition), 153 (attempt to create enmity between social groups) and 502/1 (sale any printed or engraved substance containing defamatory matter) by the Chennai city crime branch police.