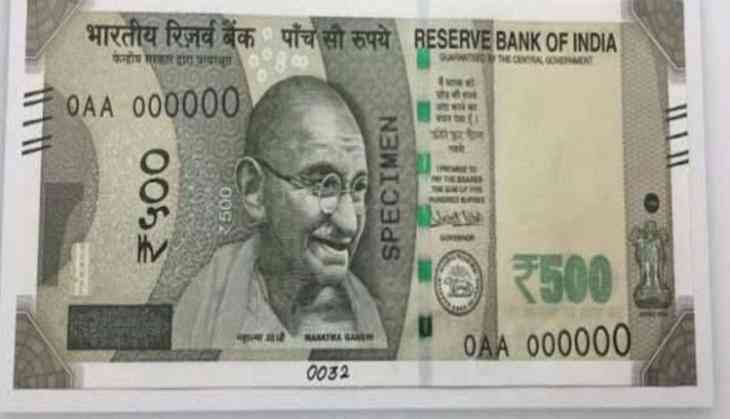 RBI introduces new batch of Rs 500 notes
The Reserve Bank of India (RBI) has introduced a new batch of Rs 500 notes with inset of letter 'A' while old notes with a letter with 'E' will remain valid.
"In continuation of issuing of Rs 500 denomination banknotes in Mahatma Gandhi (new) series from time to time which are currently legal tender, a new batch of banknotes with inset letter "A" in both the number panels, bearing the signature of RBI Governor Urjit R Patel; with the year of printing '2017' on the reverse, are being issued," RBI said in a statement.
The government had cancelled old Rs 500 and Rs 1,000 notes in November 2016 and the public was given time till December 2016 to exchange and deposit the defunct notes.
The centre said that the move was aimed to wipe out black money from the economy.
Restrictions were also imposed on withdrawals, which were gradually removed.