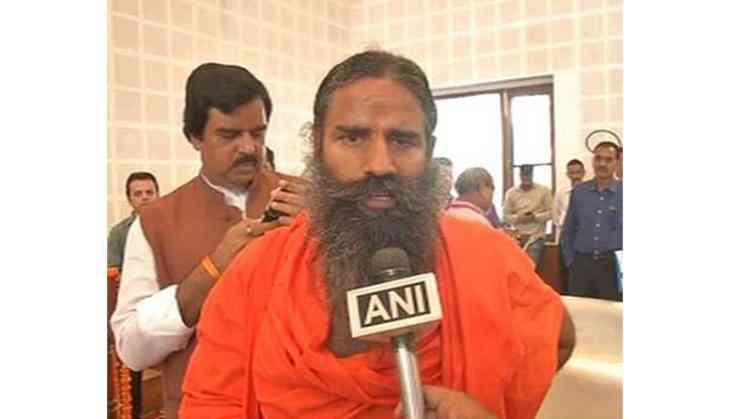 Yoga guru Baba Ramdev on Saturday urged the people of the country to boycott Chinese products.
His statement comes in the wake of ongoing standoff between India and China in the Doklam area of Sikkim.
"China is openly supporting the terrorists of Pakistan. We need to give a befitting reply to Pakistan and for this firstly we have to merge Pakistan Occupied Kashmir ( PoK) with India and secondly every Indian should boycott China made products whether it be mobile, watches, cars, or toys," Ramdev told ANI.
He further appealed to the political parties to come together on this issue keeping aside the political rivalry.
With the growing tension between India and China, the traders across the country are boycotting Chinese products and also urging the public to not purchase them.
Earlier, Federation of All Odisha Traders' Association (FAOTA) asked the public to boycott Chinese products as China would earn huge profit by selling its products in Indian market.
The stand-off between India and China emerged after Chinese troops were stopped by the Indian Army from constructing roads along the Doklam border.
India claims Sikkim border as part of its territory, while China has said that the area falls on their side as per the 1890 treaty signed between British and China.
Consequently, China suspended the annual Kailash Manasarovar Yatra and conceded that the decision to suspend the pilgrimage was due to the border scuffle.
It also alleged that the India n troops had crossed the Sikkim sector of the Indo-China border. Beijing has accused New Delhi of violating a convention signed in 1890 between Britain and China relating to Sikkim and Tibet.
-ANI