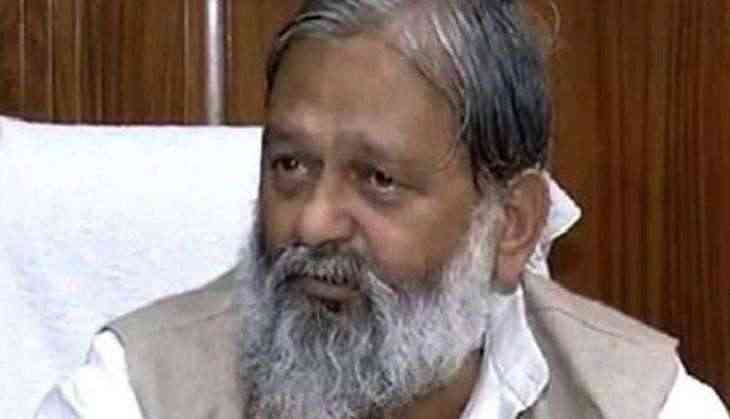 Haryana Health Minister Anil Vij on Thursday said that the Ram 'bhakts' (devotees) will construct Ram temple in Ayodhya when they become more powerful as "Mughal emperor Babur demolished Ram temple when he was powerful."
"When Babur was powerful, he demolished Ram temple and built a mosque there. He didn't do this in accordance with any law. When Ram 'bhakts' became powerful, they demolished the mosque. Half of the work was done that day. The rest of the work will be done when they become more powerful," Vij tweeted.
The Babri Masjid, built by Mughal emperor Babur in 1528 in Ayodhya was on December 6, 1992, pulled down allegedly by a group of Hindu activists, who claimed that the mosque was constructed after demolishing a Ram temple.
On October 29, the Supreme Court had adjourned the hearing in Ram Janambhoomi-Babri Masjid title suit till January 2019 to fix the next hearing date in the matter, challenging the Allahabad High Court ruling of 2010.
The Allahabad High Court in its 2010 verdict had suggested the division of the disputed land in Ayodhya among all the three parties-Nirmohi Akhara, Sunni Waqf Board and Ram Lalla.
-ANI