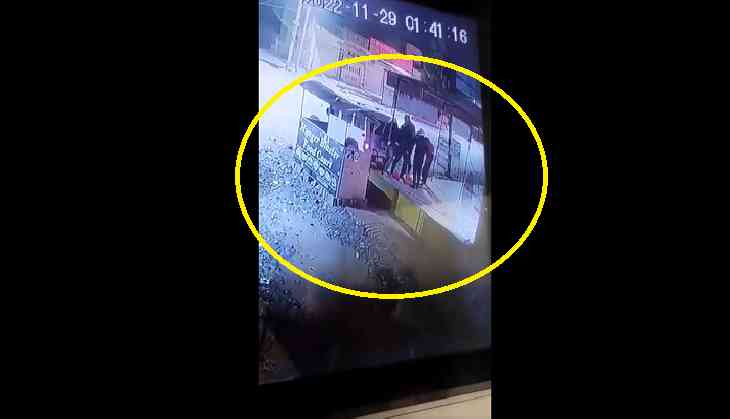 incident took place at Shikargarh Mini Market
Some masked robbers uprooted an unguarded ATM with the help of SUV and fled away with the cash machine at Shikargarh Mini Market in Jodhpur. The incident occurred at around 2 am on November 29. The whole robbery was captured in the CCTV camera installed outside.
After receiving the information, local police along with the bank officials swung into action and reached the crime scene and started scanning the CCTV footage to arrest the robbers.
In the video, the criminals can be seen loading the ATM into the car. The robbers uprooted the ATM machine after tying it to a SUV. They then load the ATM into the vehicle and sped away.
Watch the video here.
जोधपुर में नकाबपोश बदमाशों ने पीएनबी के लाखो रुपए से बाहर एटीएम मशीन लूट की वारदात को दिया अंजाम लाइव वीडियो आया सामने @iampulkitmittal @ABPNews @prempratap04 @PoliceRajasthan @pnbindia @ashokgehlot51 @DrSatishPoonia @gssjodhpur pic.twitter.com/Wd3707yfIz

— करनपुरी (@abp_karan) November 29, 2022
Further details are awaited.
Also Read: Karnataka: Doctors remove 187 coins from man's stomach