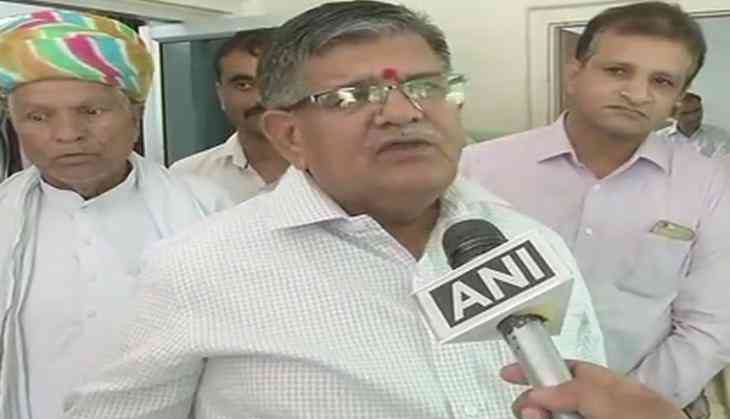 Rajasthan mulls death penalty for child rapists (ANI)
The Rajasthan government will soon table a bill in the state assembly seeking death penalty for those convicted of raping minors.
Rajasthan minister Gulab Chand Kataria told ANI that his government similar to that of Madhya Pradesh is mulling to bring a law under which, those convicted of raping minors will be executed.
"We are working on bringing a law similar to that has been made in Madhya Pradesh which awards death for the rape of children aged 12 or below. It will be tabled in the assembly when it is ready," he said.
The Madhya Pradesh Assembly on December 4 last year, unanimously passed 'The Penal Law (Madhya Pradesh Amendment) Bill-2017' to award death sentence to those found guilty of raping girls aged 12 or below.
As per the National Crime Record Bureau (NCRB) 2016 report, cases of crime against children have become rampant in Rajasthan in the recent past.
The BJP-ruled state recorded 4,034 such cases in 2016, which is 3.8 percent of the crimes against children (98,344) registered across the country. In 2015, the state had registered 3,689 cases of crime against children
-- ANI