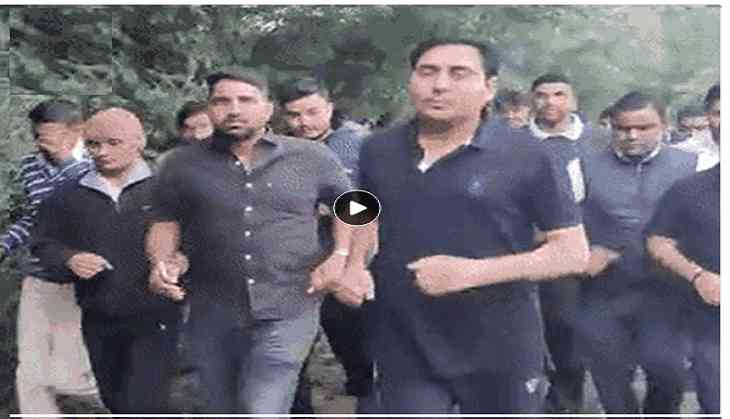 An independent MLA from Behror, Baljeet Yadav, has been running in Jaipur since morning in protest against the state government. This is not just a normal jog, but a protest race to draw attention to the demands of the state's youth and farmers. Yadav is running in Central Park to bring these issues to the forefront.
What are the demands?
According to Baljeet, other states have provisions giving priority to local youth in government jobs, but Rajasthan lacks such provisions. As a result, the selection rate of Rajasthan's youth in other states is zero, while thousands of youth from other states easily secure government jobs in the state. Baljeet is advocating for the Rajasthan government to make a law, similar to other states, that prioritizes local youth in government jobs.
Baljeet believes that rules should be established to give priority to local youth in private companies operating in the state. Currently, companies from other states have set up factories and establishments in Rajasthan, but they often hire workers and youth from outside the state instead of employing the local youth and laborers. Baljeet is advocating for policies that prioritize local employment in private companies.
Also Read: Rajasthan: Government flats available for rent for Rs 300/month
He also demanded arrangements for distributing water from the Chambal river to drought-hit districts, allowing farmers to use it for their crops.
This is not the first time that MLA Baljeet has started running as protest against the state government. In March last year he run for a whole day in Central Park to raise issued of the common men.
Baljeet has started running at around 7 am and he is continuously running since then.