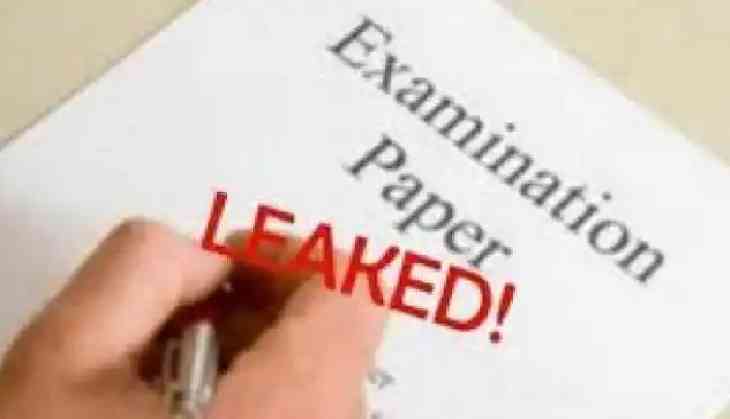 police arrested two person
Chaos has been created among candidates who appeared in the RSMSSB Forest Guard examination 2022 after the answer sheet was allegedly shared on WhatsApp and social media platforms. Rajasthan Police have arrested two men, including a government employee, in this connection.
As per media reports, the answer sheet of the RSMSSB Forest Guard exam 2022 was shared from the Rajsamand district by taking a photo of the paper.
Following the uproar, police arrested Deepak Sharma from Karauli. During the interrogation, Deepak revealed that he took the paper from Hemraj Meena of Ajaypura village.
A special police team reached Lalsot and arrested Hemraj Meena from the railway station. Hemraj came to the exam center at PG College in Dausa. The accused has also confessed to sending the answer sheet.
Deepak Sharma, a resident of Karauli, works in the Electricity Corporation in Udaipur, while the other accused Hemraj lives in Jaipur and was preparing for competitive exams.
Rajsamand Police have also detained about 12 suspects from 6 districts of the state and their interrogation is going on.
Rajasthan Staff Selection Board Chairman Hariprasad Sharma said that the Board is waiting for the investigative reports by police and SOG and after that, the Board will take appropriate action in the paper leak matter.
With this recruitment drive, the Rajasthan Subordinate and Ministerial Services Selection Board aims to fill a total of 1,128 vacancies, out of which 1,047 are for the Forest Guard and 87 for the post of Forester. The selection will be done on the basis of a written exam and physical test.
Also Read: Munna Bhai MBBS style cheating: Man arrested for posing as proxy in RSMSSB Forest Guard Recruitment exam