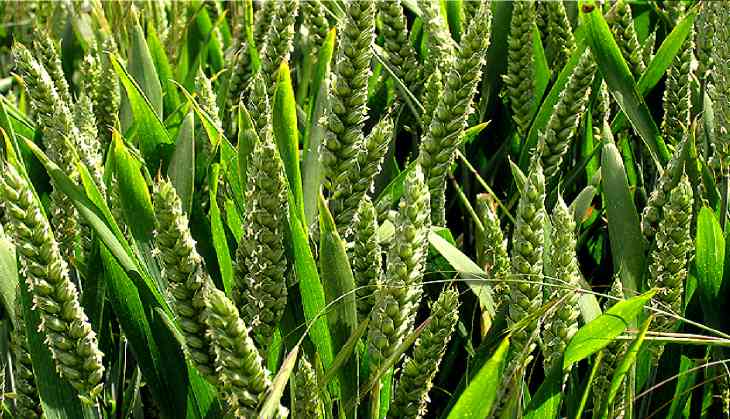 The farming community in Dausa district, Rajasthan is struggling to save their wheat crop as the leaves are changing color. Most farmers in the district rely on wheat cultivation, and the current crop situation is causing them sleepless nights.
For some weeks farmers are noticing that the color of wheat leaves has changed from green to yellow, that means the crops are dying slowly.
Budget News: Tax cuts to incentives for SMEs: What to watch for in Union Budget
According to Rajesh Meena, who is a jobner in Jaipur, the change in the color of the wheat leaves is mostly due to the continuous drop in the temperature. Telling the solution, he said that farmers can spray their wheat crops with 2% urea or fertilised with gypsum and a urea solution.
Meena further said that farmers can also irrigate the crop to protect them from excessive cold.
Why Wheat Crop is Changing Color
Nitrogen deficiency in crops shows up in spring as growth begins. Low temperatures during the growing season lead to reduced soil metabolism, causing a shortage of nitrogen. This leads to yellowing of the entire plant, with yellowing and death of the lower leaves starting from the tips.
The crop's need for sulphur increased in the spring season when it goes on reproductive growth. Low organic matter levels increase likelihood of deficiencies, particularly in sandy soils or areas affected by erosion.
Budget News: Budget 2023: Centre may increase basic income tax exemption limit by Rs 5 lakh
The yellowing of leaves can also be cause due to the slower rate of sulphur release from organic matter in soils. Sulfur deficiency results in pale yellow leaves, while nitrogen deficiency causes overall yellowing of the plant, including the veins.
Other reasons include dry soils, later sowing, waterlogging and excessive residue in the root zone. It is common that lower canopy leaves perish after the winter. It also happens because the lower canopy leaves transferred nutrients to the new growth or other natural reasons.