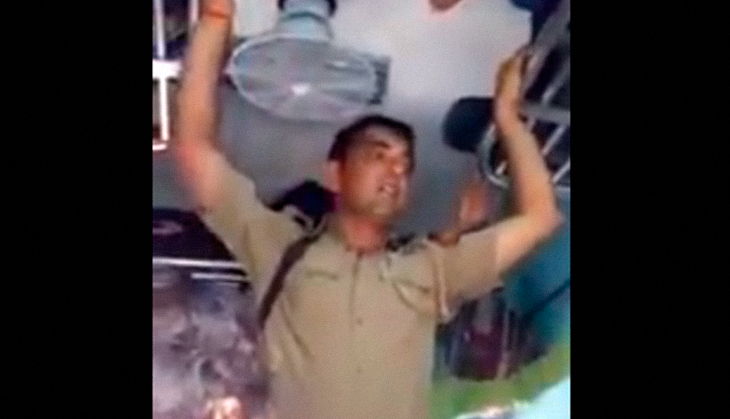 A Government Railway Police (GRP) constable was caught on camera extorting money from passengers in exchange of seats on a train. The video was uploaded to social media, and Suresh Prabhu sprung to action, promptly ordering the police constable's suspension. 
On 29 March, passengers aboard the Sapt Kranti Express, were asked to pay up by constable Amit Malik for their seats. One of the passengers captured the act on video, and tweeted it to the Minister of Railways.
kindly take action against these peoples @sureshpprabhu pic.twitter.com/y8007SNgH2

— kunik gaur (@kunikgaur) April 8, 2016
Malik was then promptly booked for extortion, and for violation of the provisions of Prevention of Corruption Act and the Police Act.
Vaibhav Krishna, the superintendent of police GRP at Moradabad, was quoted as saying, "The incident took place on March 29 near Ghaziabad in the Sapt Kranti Express while he was on duty. He has been suspended and action for termination will also be initiated against him. A detailed investigation is going on into the incident".
Thanks Kunik,ur feedback helped IR 2book d culprit.Amit Malik GRP constable suspended &FIR filed346/2016 U/S 384IPC https://t.co/jzFetB3GXl

— Ministry of Railways (@RailMinIndia) April 13, 2016