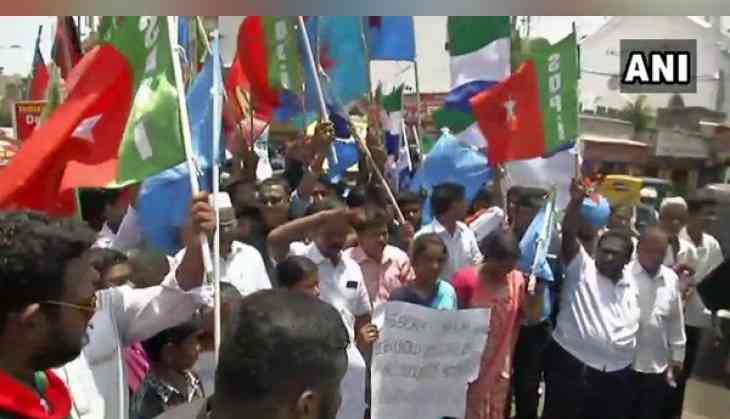 Protesting over the SC/ST Act issue, agitators demonstrated a 'rail-roko' protest in Chennai on Saturday.
"The grassroots political parties in TN have come together for this. We are strictly against the idea of implementing SC/ST Act with any dilution," one of the protestors said.
The apex court, on March 20, introduced the provision of anticipatory bail in the act while directing that there would be no automatic arrest on any complaint filed under the law.
The ruling led to an uproar amongst the SC/ST people who alleged that the Act has been diluted.
Several Dalit organizations also called for Bharat Bandh on April 2 to protest against this.
The Centre, on April 3, filed a review petition against the ruling which went in vain as the top court refused to stay its order and asked all parties to submit detailed replies.
(ANI)