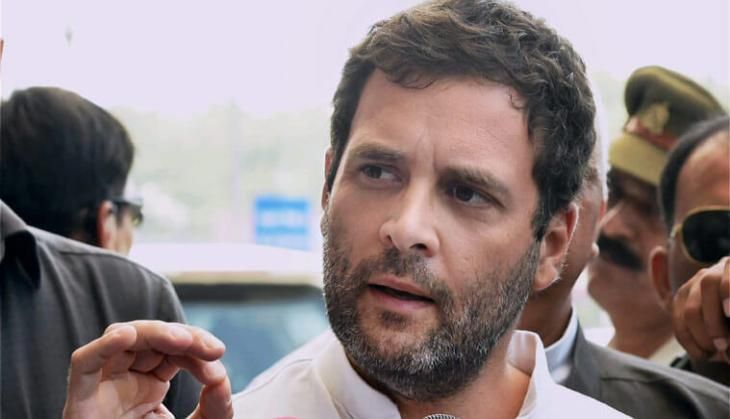 Congress vice president Rahul Gandhi today took up the issue of Punjab's drug menace and reportedly said that the Congress will end the drug problem in one month if voted to power.
Amarinderji said that if Cong comes to power, drug problem will be curbed in a month because we intend to give more powers to police-RGandhi

— ANI (@ANI_news) June 13, 2016
According to an ANI report, Gandhi also lead a protest in Jalandhar against the growing drug menace in the state on Monday.
"Will join the mass protest in Jalandhar on Monday, 13th June, to highlight rampant drug abuse and collapse of law & order in Punjab," Gandhi's office tweeted.
"If Punjab needs a better future, there is no other way but to stop drug menace," said Gandhi.
He also snubbed the Parkash Singh Badal-led Shiromani Akali Dal government and said the party is not going to help if people in Punjab wanted to annihilate the drug abuse menace.
There are good police officers in Punjab police who want to work but SAD Govt isn't giving them the required freedom to function: R Gandhi

— ANI (@ANI_news) June 13, 2016
Speaking about the controversy surrounding Udta Punjab, Gandhi said the ruling party was not ready to accept the reality.