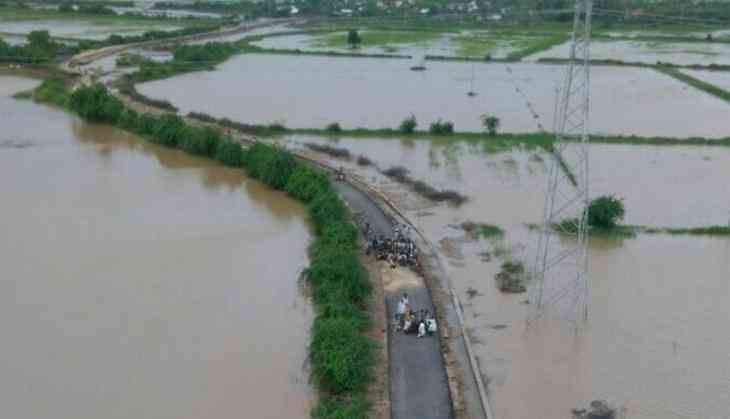 Congress vice president Rahul Gandhi will be visiting flood-affected areas of Dhanera in Gujarat and Jalore in Rajasthan on August 4.
In Rajasthan, after stopping first spell of monsoon rain, rescue and relief operations have been expedited in flooded districts including Sirohi, Jalore, Pali and Barmer.
Thousands of people are still living in shelters in flooded areas. Since July 22, nearly 17 people have lost their lives in the state.
Most of the roads of Rajasthan's Sirohi, Pali and Jalore districts have been blocked and the traffic movement is badly affected due to the massive floods in the state.
The relief and rescue operations are in full swing and more than 1,050 people have been rescued from the affected areas.
The situation in the Sanchore town further aggravated when the gates of the Jawai Dam were opened on last Friday.
Due to excessive rainfall and heavy flooding, water entered many houses and residential areas in Gujarat's Patan.
Prime Minister Narendra Modi recently undertook an aerial survey of the region in Gujarat and announced a compensation of Rs. two lakh each for the next of kin of those who have lost their lives in the floods in Assam, Gujarat and Rajasthan.
The Prime Minister also announced Rs. 50,000 each for those seriously injured in the floods in the two states.
-ANI