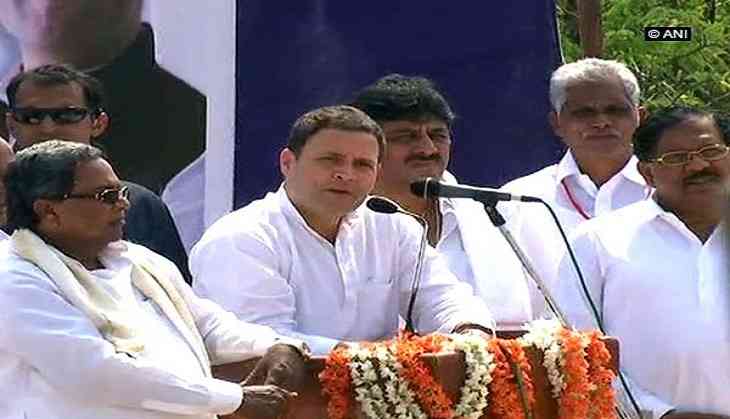 Congress President Rahul Gandhi on Monday slammed Prime Minister Narendra Modi over the job creation, promised by the Centre.
Presenting a comparison of the job creation data between India and China, Gandhi said, "The Prime Minister said every year, he will give employment to two crore youth. China gives employment to 50,000 youth in 24 hour, Narendra Modi gives employment to 450 people in 24 hours. This is the truth of the Prime Minister."
Gandhi was addressing a rally here, as part of the campaign for Karnataka Assembly election.
The Congress chief has frequently took on the Prime Minister over the state of employment in the country.
At a recent rally in Bengaluru, he reiterated the gaps found between the figures promised by Centre and the actual number of jobs created by the Narendra Modi-led government.
Karnataka goes to polls in the first quarter of the year.
-ANI