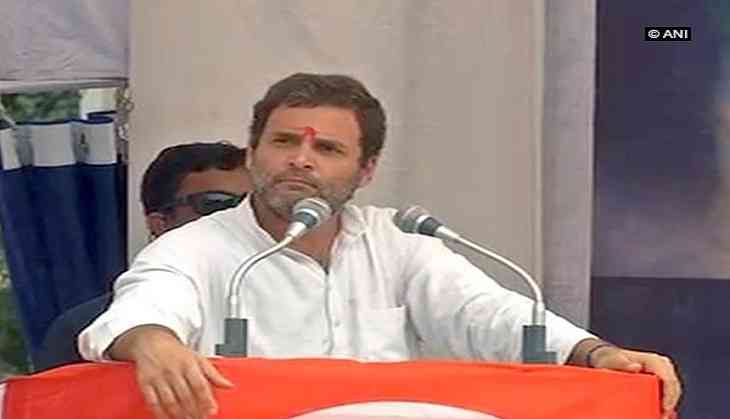 Congress Vice President Rahul Gandhi Congress Vice President Rahul Gandhi on 11 October accused the Bharatiya Janata Party (BJP)-led Gujarat government of handing over the education sector to private players.
He said this while interacting with the tribal students here.
When a student raised the issue of lack of basic amenities and teaching staff in the government schools, Rahul said, "Education and health sectors have become means of earning money. When Congress party forms the government then this will change."
"The aim of education system should be imparting education and not earning money. Almost 12000 schools have been closed in Gujarat, which has probably not happened in any other state," added Rahul.
The last Congress government in Gujarat was led by Chhabildas Mehta from February 17, 1994 to March 13, 1995.
The Gandhi scion further alleged that the Gujarat government doesn't invest the requisite money in the education sector.
"Education should be for all and hence government investment is a must in the education sector. And, the Congress will do this," Rahul said.
When a student raised issue of power shortage, Rahul said, "You are asking wrong person. You should ask this question to the Prime Minister and the Gujarat Chief Minister."
The Congress leader said there is a perception that the adivasis can't give anything to nation but it is not a fact.
"Adivasis can teach a lot of things, like way of living, and environment conservation to the nation," Gandhi said.
Answering a poser on women safety, Rahul took a jibe at the Gujarat government and said "your government's 'marketing' says everyone, including students, is happy and here you have raised issues of shortage of teachers, lack of electricity and insecurity among women".
The fourteenth legislative assembly election is to be held by the end of 2017.
-ANI