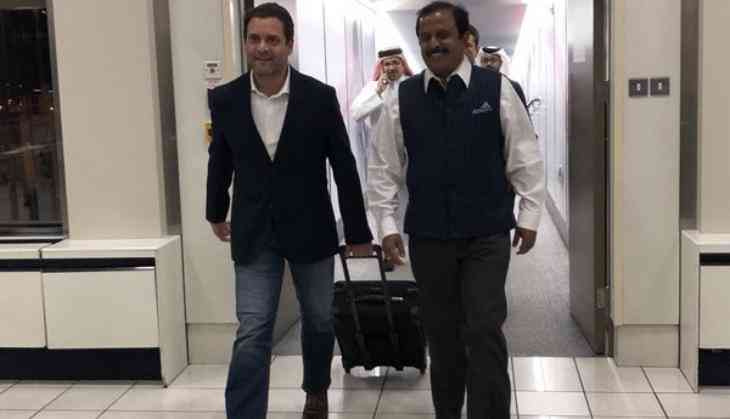 The Bharatiya Janata Party (BJP) said on 9 January that Congress President Rahul Gandhi's Bahrain visit was the "last resort of a failed leader".
"Rahul Gandhi's political career in India has been jeopardised; he is going abroad and demeaning India. His conspiracies are out in the open, and the visit is the last resort of a failed leader," BJP leader Sambit Patra told ANI.
"While the BJP focuses on reforms, Rahul Gandhi believes in deforming politics. It is the politics of development versus the politics of division practiced by the Congress Party," Patra added.
Furthermore, BJP leader Subramanian Swamy alleged that Rahul was visiting Bahrain "possibly for money laundering".
"These days a lot of leaders are going to Bahrain instead of Dubai, since the latter has stringent surveillance. If he (Rahul Gandhi) felt there was a serious problem in India, he should have stayed back to solve it, not go to Bahrain," he said.
Meanwhile, the Congress chief, who is on his Bahrain visit, met Crown Prince of Bahrain Sheikh Salman bin Hamad Al Khalifa in Bahrain on Monday. He also met Prince Shaikh Khalid bin Hamad Al Khalifa at Al Wadi Palace and gifted him books written by former Prime Minister Jawaharlal Nehru while in prison, including Discovery of India.
Gandhi also addressed a gathering of Non-Resident Indians (NRI) in Bahrain yesterday.
-ANI