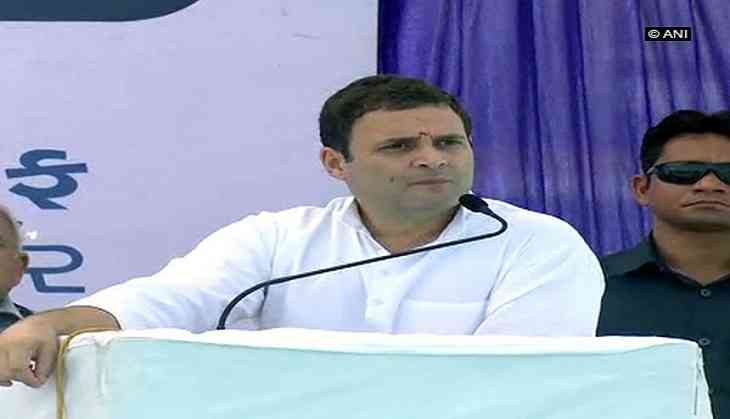 Congress vice president Rahul Gandhi on 1 November said there is no ease of doing business in India as it has been ruined by the BJP led National Democratic Alliance (NDA) government's decision to roll out the Goods and Services Tax (GST).
Rahul, while addressing a gathering in the poll bound state of Gujarat, said the entire nation knows that the November 8 decision to demonetise the currency of higher value by Prime Minister Narendra Modi's government was a 'terrible mistake'.
"They organise big conferences to highlight the success of the GST, but there is lot of anger among the people. There is no ease of doing business in India, GST ruined everything and BJP will get the shock in the upcoming election in Gujarat," the Congress leader said.
Targetting the 'Make in India' initiative of Prime Minister Modi, Rahul said that even after the massive campaign, one always find 'Made in China' written behind every product.
Further stressing on the issue, Rahul said that the BJP led government even failed to provide jobs to the people as promised during the party's campaigning.
"Prime Minister Modi talked about 'Make in India', but if we turn around a product we will never find Make in Gujarat written on it. It always says Made in China. Our competition is with China. Everyday 50,000 youth gets job in China and in India under the Modi government 450 youth get job in 24 hours. Make in India is far away from reality," he added.
-ANI