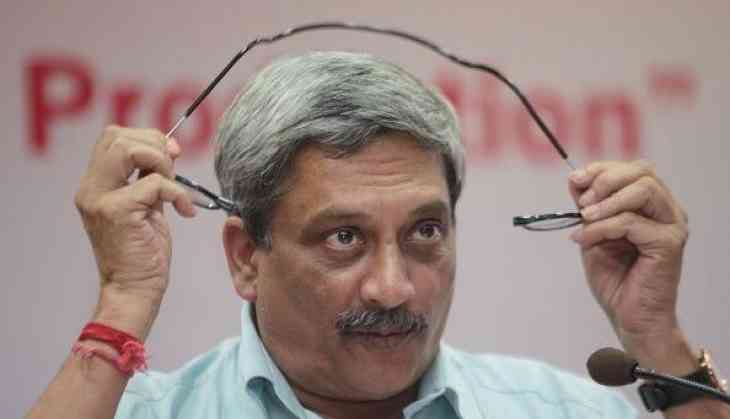 As the debate over the Rafale deal has taken a toll in the Parliament, the Congress part is out to take jibes at the ruling BJP and now, it has claimed that the Goa CM's life might be in danger.
The Goa Congress president Girish Chodankar has claimed that the Rafale files might be a life threatening thing for the Goa CM Manohar Parrikar and he requires a "fool-proof" security cover for the former Defence Minister.
The Goa Congress went on to question the delay by the police to file an FIR in the purported audio clip, wherein the Health Minister of the state Vishwajit Rane had claimed that Manohar Parrikar had in possession files related to the Rafale in his bedroom. Although, the BJP has said that the audio was doctored and Rahul Gandhi wassn't ready for authentication of the clip in the Parliament as well.
Goa Pradesh Congress Committee writes to President of India seeking enhanced security cover for Goa CM as,"There may be attempts on his life to obtain files from those who want that details of #Rafale deal should not come in public domain as corruption in the deal will be proved" pic.twitter.com/3SCdo4GBUk

— ANI (@ANI) January 5, 2019
Chodnakar wrote in the letter stated to the President that "The Congress apprehends that attempts on the life of Manohar Parrikar may be made to obtain the files from those who want that details of Rafale deal must not come in public domain."
Congress spokesperson Urfan Mulla said that "This is a matter of national security and no FIR is being filed despite the Health Minister denying it is his voice... Rane should be sacked for running down the image of the Chief Minister and saying that he is holding Prime Minister Narendra Modi to ransom over the Rafale files."
Goa CM Manohar Parrikar has been ailing from a long period of time and has undergone surgeries as well.
Also read: Secretaries of 3 UP Ministers under Yogi Adityanath arrested, after sting operation proves corruption charges