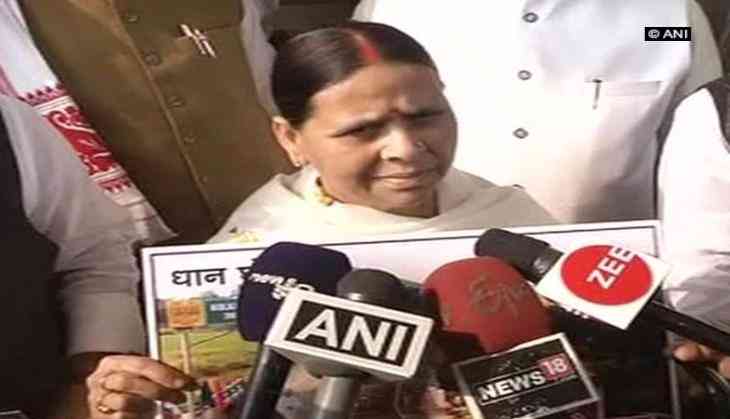 Former Bihar chief minister Rabri Devi on 1 December launched a veiled attack on state Chief Minister Nitish Kumar, suggesting him to answer questions about the recent scams instead of talking about the "old" ones.
"New scams are unearthing in Bihar every day, but whenever we question them we are reminded of the fodder scam. Whole world knows about fodder scam, it's old now. They should answer on scams happening now," Rashtriya Janata Dal (RJD) leader Rabri Devi told the media here.
Recently, Twitter became the new battleground for Nitish and RJD chief Lalu Prasad Yadav and his family, where the war of words continue between them sans taking any names.
Nitish yesterday scorned at the RJD Chief, tweeting "corruption is etiquette" for Lalu Prasad.
"Corruption is etiquette. Action against it injustice," Nitish Kumar tweeted to the RJD chief who, along with his family members, is facing corruption charges.
Provoked by Nitish's tweet, a furious Lalu said that the JD (U) president's clean image is actually 'fake'.
Earlier on Wednesday, Nitish's tweeted, "Jaan ki chinta, maal-mall ki chinta sabse badi deshbhakti hai (Concerns about safety, properties and mall are the biggest sign of patriotism)."
However, Lalu countered Nitish with a series of tweets and even used expletives such as "Thesis Chor".
-ANI