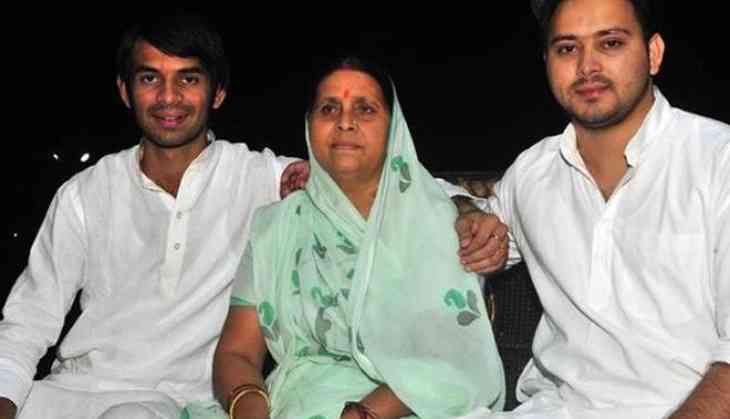 Former Bihar Chief Minister and RJD leader Rabri Devi got emotional while speaking about his elder son Tej Pratap Yadav, who had left home five months ago over his divorce. RJD leader Tej Pratap has met his parents on some occasions but has not returned home in Patna. Mother Rabri Devi in her emotional message asked him to return home.
"Bahut hua, laut aao beta" (Enough son, please return home)," Rabri Devi said adding that she talks to Tej Pratap Yadav daily on phone.
On rift between Tej Pratap and his younger brother Tejashwi Yadav, Rabri said there was no truth in it and was a creation of vested interests.
"Some people have been trying to instigate and mislead my son. It is possible that our rivals', BJP and JD-U, people may be behind it," she added. After Lalu Yadav was awarded jail imprisonment, his younger son Tejashwi Yadav took over the party and is regarded as the political heir.
Rabri Devi said she also missed her jailed husband. "I miss Laluji...his absence is really painful. Without him everything is useless. Hope, he will come back soon," she said.
Tej Pratap tied the knot with RJD leader Chandrika Rai's daughter Aishwarya Rai in May last year. Four months after marriage, he announced his divorce, saying there was no compatibility between them. Tej Pratap's decision didn't go well with his family following which had moved out, upset with his parents for not supporting him.