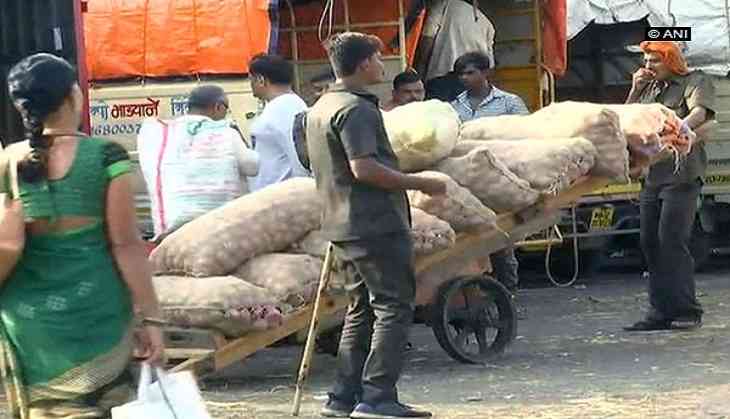 As the 'Kisan Avkash' strike called by farmers nationwide enters its fourth day, traders said that it has had no significant impact on their business so far.
"There has been no impact on the supply and almost no changes in the prices of the produce. The usual numbers of trucks have been coming to the mandi with adequate supply. In fact, our earnings have increased today," a Pune-based trader, Sarjirao Bapu, told ANI.
Thousands of farmers from Madhya Pradesh, Gujarat, Maharashtra, Rajasthan, Punjab, Uttar Pradesh and Haryana on Friday started a 10-day nationwide strike demanding waiver of loans, right price for their crops and implementation of recommendations of Swaminathan Commission.
The strike, led by Rashtriya Kisan Mazdoor Mahasangh, has seen the participation of more than 130 farmer organizations, who have put forth three demands- complete loan waiver, 50 percent increase in C2 cost and fixing a Minimum Support Price (MSP).
In Madhya Pradesh, there has been no impact on prices of commodities, even though farmers have stopped the supply of milk, vegetables, and essential farm produce to the region.
"The situation is normal here. There is no shortage in supply of important things like milk and vegetables. We have deployed adequate police force so that if anything happens we can take care of it," said Mandsaur Collector, OP Shrivastava.
(ANI)