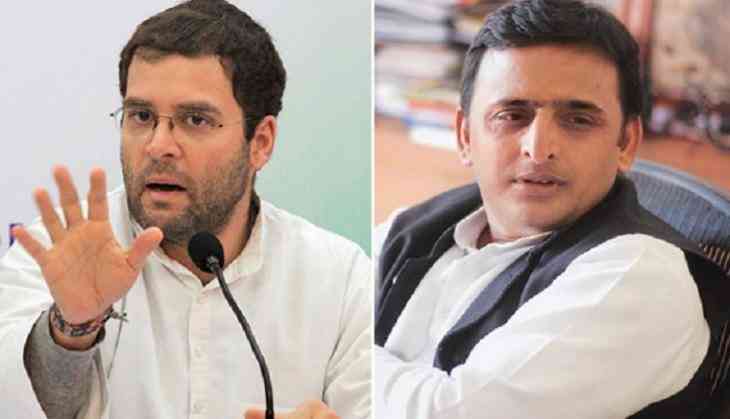 Rahul Gandhi and Akhilesh Yadav
As Congress launched its mega rally yesterday in Lucknow, when Priyanka Gandhi Vadra along with Rahul Gandhi held a roadshow changing the mood of the state, SP chief Akhilesh Yadav has taken a u-turn claiming that Congress is also in 'alliance.'
The Priyanka Gandhi effect is now being seen on the UP politics where the Congress' trump card has seen a pull over of the party workers and can act as a catalyst in the upcoming Lok Sabha polls of 2019.
Akhilesh Yadav stated that 'Congress party is also in alliance with them.'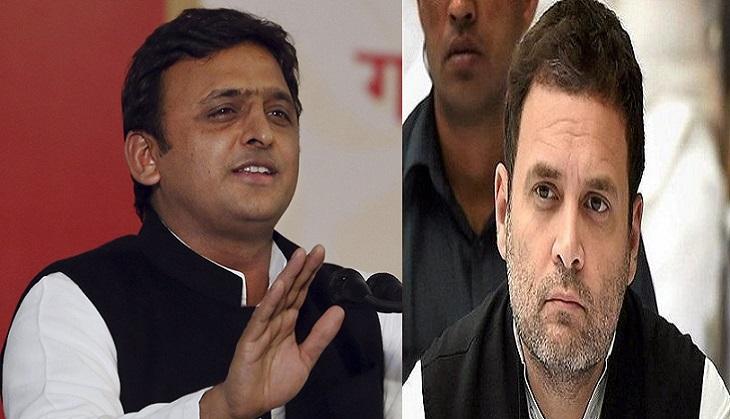 Akhilesh Yadav and Rahul Gandhi
"This coalition is not only with the BSP, but the Congress is also part of this alliance. RLD has been given three seats, they are also part of it. The Nishad Party is also a part of the alliance. We have contested together in the past. The Peace party has also helped us. In the upcoming Lok Sabha polls, some will be with us and some will be with us in Vidhan Sabha polls too."
Earlier, in a joint press conference by Akhilesh Yadav and Mayawati in Lucknow on January 12, BSP supremo had said, "There is no real gain from aligning with the Congress. Whether it is the Congress or the BJP, it is the same thing. The defence scams have hit both of them. All the sections are unhappy with the parties."
The Congress might become an Opposition magnet during the polls and will come up with a Grand Alliance across the nation, state-wise aligning with party's which can stop the Modi juggernaut.
Also read: Citizenship Bill row: Bhupen Hazarika's son turns down Bharat Ratna in protest against Citizenship