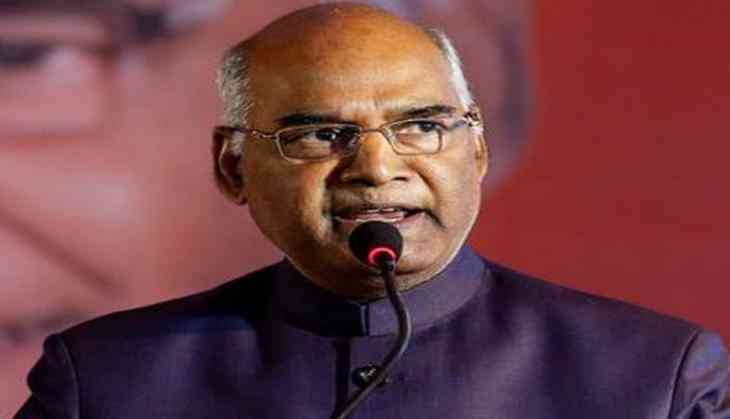 President_Ramnath_Kovind (ANI)
President Ram Nath Kovind on Friday accepted the resignations of TDP leaders Ashok Gajapathi Raju and Y.S. Chowdary from the Union Cabinet.
The President accepted the resignation of Union Aviation Minister Raju and Union Minister of State for Science and Technology and Earth Sciences Chowder after being advised by Prime Minister Narendra Modi.
The decision was taken under clause (2) of Article 75 of the Constitution.
The President further directed Prime Minister Modi to look after the work of the Ministry of Civil Aviation.
Amid the ongoing TDP- Bharatiya Janata Party (BJP) tussle over the special status for Andhra Pradesh, Raju and Chowdary submitted their resignations to Prime Minister Modi on Thursday on the directions of TDP chief and Andhra Pradesh Chief Minister N. Chandrababu Naidu
The BJP and its Andhra ally TDP have been sharing a sour relationship following the announcement of the Union Budget 2018-19.
While the TDP has been alleging that the Centre neglected the state in the budget, the BJP rejected the charges and said that the Centre not only fulfilled all its obligations but also went out of its way to help the state.
--ANI