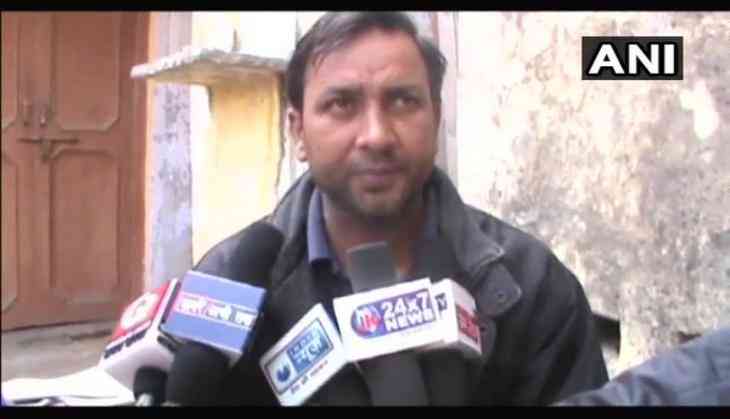 A woman at Faridabad's Asian Hospital has died allegedly due to complications after giving birth to a stillborn.
Her relatives alleged medical negligence and are demanding an investigation in the matter.
The family of the deceased also claims that the hospital administration raised a bill of Rs. 18 lakh for the woman's 22-day-stay in the medical centre.
The woman's parents said that after three days of admission at the hospital's ICU, doctors diagnosed her with typhoid and shifted her out to the general ward.
The woman's father, Sitaram, told ANI, "My daughter complained of stomach pain in the next morning. The doctors came in the morning and checked her. They then told me that she was seven months pregnant. I told the doctors that they should deliver the baby now. But, they told me that it was only a case of stomach pain and said that they would give injections to stop the delivery of the baby."
When the family members insisted, the doctors operated on the woman, during which she gave birth to a stillborn child, claims the woman's father.
The woman's father also alleges that the hospital demanded six lakh rupees from him, even as he had paid 10-12 lakhs to the hospital for the treatment.
The hospital authorities, however, refute claims of alleged medical negligence.
Dr. Ramesh Chandna, the Chairman Quality and Safety of Asian Hospital, told ANI, "She was 32-weeks pregnant and had fever for 8-10 days. We suspected typhoid and began treatment in the ICU. Unfortunately, her child couldn't survive. We found she had a perforated intestine. We closely monitored her condition. A surgery was done, but sadly, we couldn't save her."
On being asked about the claims of inflated food bill, Dr. Chandana clarified, "It wasn't required to give her food. She was being given IV drips and fluids for her condition to stabilise. I don't know how this happened. All billing works are done here and are cross-checked as well."
-ANI