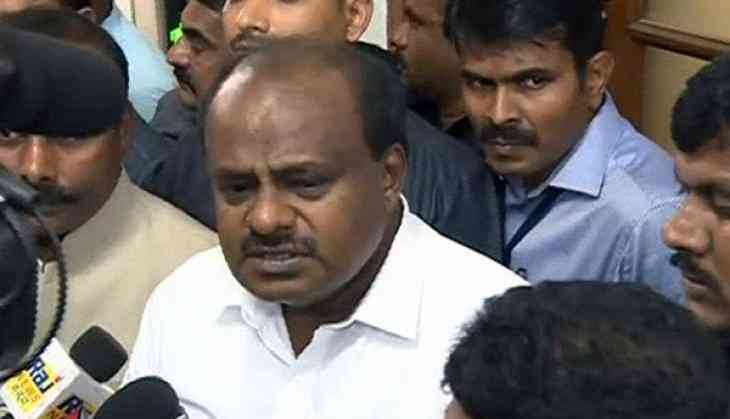 Karnataka Chief Minister HD Kumaraswamy on Tuesday said that there is an agenda to form a pre-poll alliance with the Congress party for the upcoming 2019 general elections.
"Agenda is there. Let us see how Congress is going to treat Janata Dal (Secular) (JD-S)," said Kumaraswamy when asked about chances of a pre-poll alliance with Congress for 2019 polls.
Kumaraswamy further said that they endorsed Congress chief Rahul Gandhi as Prime Minister a month ago itself.
When asked about the Congress and JD(S) alliance in Karnataka, he said, "it will continue."
In the recently concluded Karnataka assembly elections, the Congress and JD(S) had forged a post-poll alliance to form a government in the state.
--ANI