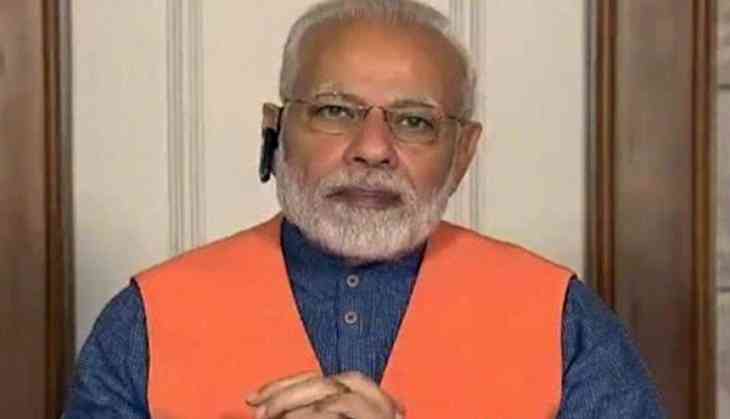 Prime Minister Narendra Modi will on Tuesday interact with the beneficiaries of Mudra Yojana through NaMo App.
People can also watch it live on Doordarsan at 9:30 a.m. Finance Minister Piyush Goyal confirmed the same in a tweet on Monday.
Pradhan Mantri MUDRA Yojana (PMMY) is a scheme launched by Prime Minister on April 8, 2015 for providing loans upto Rs. 10 lakh to the non-corporate, non-farm small/micro enterprises.
These loans are classified as MUDRA loans under PMMY. These loans are given by Commercial Banks, RRBs, Small Finance Banks, Cooperative Banks, MFIs and NBFCs.
(ANI)
मुद्रा लाभार्थियों के अनुभव जानने, और उन्हें प्रोत्साहित करने के लिए प्रधानमंत्री @NarendraModi मंगलवार, 29 May को सुबह 9.30 बजे वीडियो कॉन्फ्रेंसिंग के जरिये उनसे बातचीत करेंगे, NaMo App और @DDNational के माध्यम से आप भी इससे जुड़ेंI #MudraKiBaatPMKeSath pic.twitter.com/hXlvHhcCfW

— Piyush Goyal (@PiyushGoyal) May 28, 2018