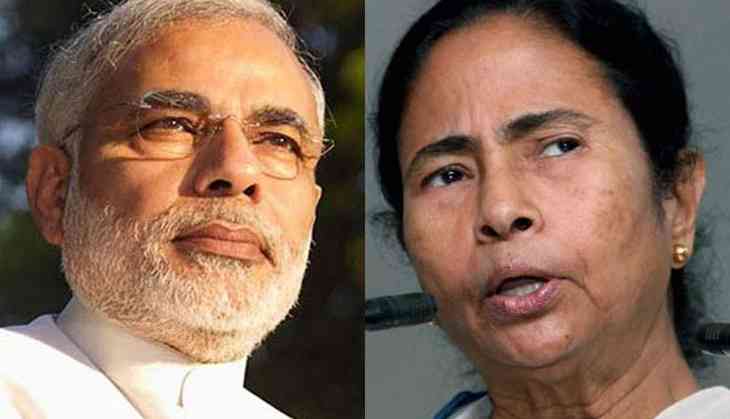 Prime Minister Narendra Modi on Saturday launched a scathing attack on West Bengal Chief Minister Mamata Banerjee's "civil war" remark over the recently-concluded National Register for Citizens (NRC) draft for Assam.
In an exclusive interview with ANI, Prime Minister Modi said that only those who have lost faith in themselves, fear loss of popular support and lack faith in the country's institutions can use phrases like 'civil war', 'blood bath' and 'Desh Ke Tukde Tukde', as they are "disconnected from the pulse of the nation."
The West Bengal Chief Minister, on August 1, had said that the NRC draft would divide the people and create a civil war-like situation in the country.
"As far as Mamata ji's stand is concerned, she should remember what she said on the floor of the Parliament in 2005. Was that Mamata ji correct or is this Mamata ji correct?" said Prime Minister Modi.
In his interview, Prime Minister Modi clarified that no Indian citizen will be made to leave the country over the NRC list, and those excluded will be given all possible opportunities to get their concerns addressed, as per the due process.
"The NRC was a promise of ours, which we are fulfilling under the guidance of the Honourable Supreme Court. It is not about politics but about people. If someone is making it about Rajneeti (politics) it is extremely unfortunate. Our job in the political class is to work according to the will of the people and do what they have given us the mandate for," he said.
The second NRC draft was released on July 30 that included the names of 2.89 crore people out of 3.29 crore applicants in Assam. However, nearly four million people were missing from the list, which triggered panic among those excluded.
Soon after the final draft was released, the Opposition cried foul and called the list "politically motivated", despite appeals against politicisation of the issue.
The Prime Minister accused the Congress Party of indulging in votebank politics over the draft.
"The roots of the NRC go back three decades, when (former prime minister) Rajiv Gandhi had to bow to public pressure and sign the Assam Accord. Since then Assam voted Congress several times but the party did nothing about it and kept misleading the people. Congress knew a problem exists but allowed it to fester for decades because they were guided by votebank politics," he noted.
(ANI)