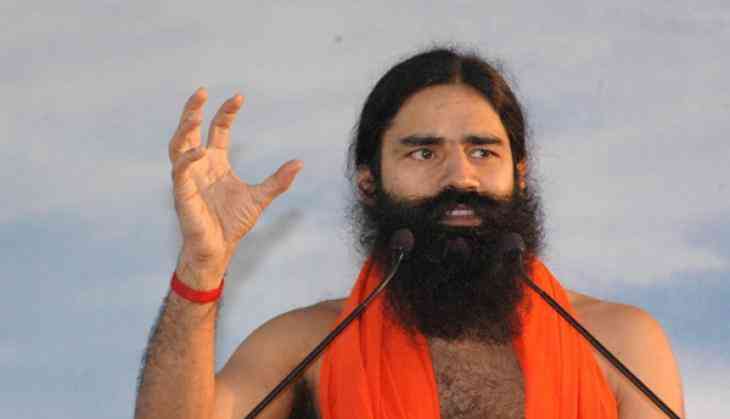 A day ahead of the International Yoga Day on June 21, Yoga guru Baba Ramdev appreciated the efforts of the National Democratic Alliance ( NDA) for celebrating it on a huge scale here on Tuesday.
He said that Yoga is an integral part of the Indian culture and the present government is doing a lot to strengthen it.
"The event has been organised well under the guidance of Prime Minister Narendra Modi, state Chief Minister Vijay Rupani, and Bharatiya Janata Party (BJP) chief Amit Shah," he said.
Commenting upon the preparations done for the event, Ramdev said, "From the GMDC ground to the AES ground, five grounds have been prepared for the event. More than 100 gates would be there. 3-4 lakh people are expected to attend the event."
People from the nearby districts are also expected to attend the event.
Along with the administration workers and police personnel, more than 10, 000 volunteers would be present to ensure the efficient management of the programme.
Ramdev asserted that the event would make a world record, as for the first time, so many people would be practising Yoga at multiple locations on the same day.
"India's name would also come in the Guinness world record as so many people would be performing Yoga at multiple locations on the same day," he added.
Some of the students of the Patanjali Yogpeeth Gurukul will be recognised on the event for making world records in the field of Yoga.
"Brahmachari Kuldeep has achieved the world record of doing 3,150 pushups in 1 hour and 10,909 pushups in 5 hours. Dinesh Kumar has made the record of doing the fastest push-ups," said Ramdev.
Gayatri Devi has achieved a world record of doing 'Shirshasana' for 64 minutes.
-ANI