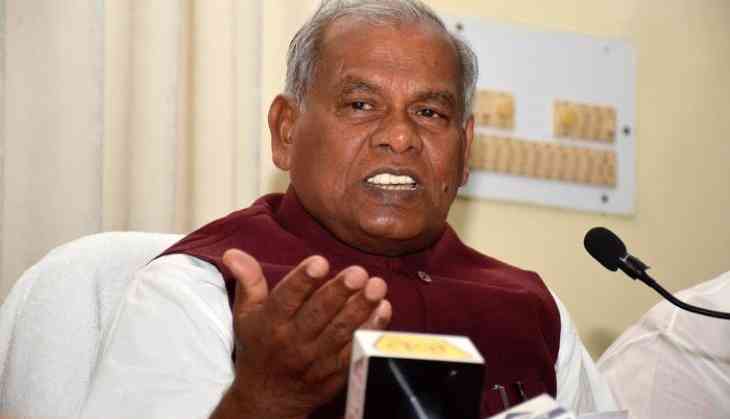 Former Bihar Chief Minister and Hindustani Awam Morcha (HAM) supremo Jitan Ram Manjhi on Saturday lauded the Centre over the Goods and Service Tax (GST) rollout, asserting that every tax structure on the block will bring benefits to all sections of the society.
Speaking to ANI, Manjhi said, "Rolling out the GST for the county was a historic and brave act which the Centre took forward. Prime Minister Narendra Modi has always experimented new plans for the country which has fallen for the betterment, this time too it is with GST. The new GST has framed tax structure is one block and this is sure to bring benefits in the society".
Targeting the opposition on the GST, Manjhi further stated that they had no facts on which it could be opposed.
"The trade and manufacturing industry will be benefited by this new rollout. The extra tax which was levied now will only come in the categories of 5 percent to 28 percent. The opposition has no facts on which it can be opposed also they are not thinking on the benefits for the nation," Manjhi said.
Resonating similar views, Minister of State for Micro Small and Medium Enterises Giriraj Singh said the opposition should not intervene much in the GST rollout.
"It is nice to know that, India has started trusting the Prime Minister Modi-led government. This time too he has not let the people down. I would want to tell the opposition not to intervene much in the GST rollout. As everything has been decided for the betterment of the country," Singh told ANI.
Earlier in the day, Congress leader and former finance minister P. Chidambaram hit out at the Bharatiya Janata Party (BJP) over its decision to roll out the GST, saying micro, small and medium scale traders will suffer huge losses due to its implementation and inflation will seriously be impacted.
"The GST launched by the Centre is not the original one that was drafted earlier by experts. This new reform will seriously impact inflation. Micro, small and medium scale traders will suffer huge losses due to this," Chidambaram told media here.
He further said that when the BJP was in the opposition, they protested against the GST tooth and nail, a fact that cannot be denied.
The launch of the uniform tax reform was done in the Central Hall of Parliament where President Pranab Mukherjee and Prime Minister Modi launched the new taxation regime with the press of a button.
-ANI