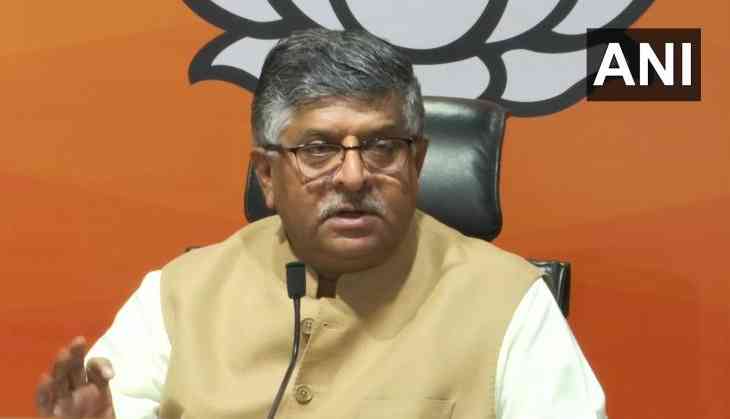 Narendra Modi government has rubbished the media report that claims phone snooping took place in India with the help of Pegasus spyware made by an Israeli company.
The government claimed that baseless allegations are being levelled against the government by certain groups who have an anti-India stand.
Where is the evidence?: RS Prasad
"Not a shred of evidence has come that proves any linkage of BJP or GoI in the 'Pegasus' story. And can we deny that bodies like Amnesty had a declared anti-India agenda in many ways. When you ask them their funding source, they say it's difficult to work in India," said former union minister in Modi cabinet Ravi Sharkar Prasad.
Timing questionable: RS Prasad
"Why these kinds of questions are raised at the time of important events? Riots were incited during Trump's visit, Pegasus story was circulated during 2019 polls & again it's in the news when Parliament is in session & when Congress is in a very bad situation," said BJP leader RS Prasad.
Past record of the publication not good: Ravi Shankar Prasad
"Was it planned to break 'Pegasus' story before Monsoon session to create a new atmosphere? The name of 'The Wire' (online portal) has also emerged. But is it not true that many of their stories have been found to be wrong?" Ravi Shankar Prasad during a press conference.
The development comes after the names of over 40 Indian journalists appeared on the leaked list of potential targets for surveillance by an unidentified agency using Pegasus spyware, according to a report published in The Wire.
The Ministry of Electronics and Information and Technology has also refuted the reports of surveillance of journalists.
"The allegations regarding government surveillance on specific people has no concrete basis or truth associated with it whatsoever. In the past, similar claims were made regarding the use of Pegasus on WhatsApp by the Indian State. Those reports also had no factual basis and were categorically denied by all parties, including WhatsApp in the Indian Supreme Court," the Ministry of Electronics and Information and Technology said in its response.
"This news report, thus, also appears to be a similar fishing expedition, based on conjectures and exaggerations to malign the Indian democracy and its institutions," the Ministry added.
(With ANI inputs)