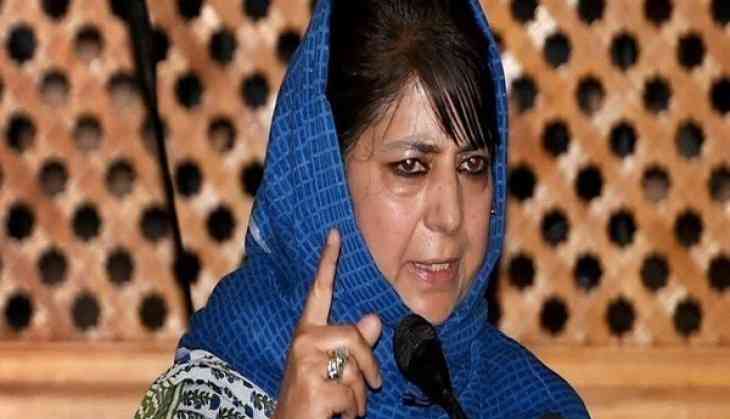 Former Jammu and Kashmir chief minister and Peoples Democratic Party (PDP) chief Mehbooba Mufti on Monday said that her party will boycott the upcoming panchayat polls in the state.
While addressing a press conference here, Mehbooba said, "Situation linking panchayat polls to 35A case in the Supreme Court has created apprehensions in the minds of people. The party, therefore, urges the government to review its decision to hold polls at this juncture."
She further said, "Looking at this situation we have decided to stay away from this process."
On September 5, National Conference (NC) president Farooq Abdullah announced that his party will not participate in the upcoming panchayat and urban local bodies polls until the "Government of India and the state government make their position clear on Article 35A inside and outside the court."
The Supreme Court recently deferred, until January 2019, the hearing on a clutch of petitions challenging the constitutional validity of Article 35A.
Article 35A disallows people from residing in Jammu and Kashmir, buying or owning immovable property in the state, settling permanently, or getting state government jobs.
-ANI