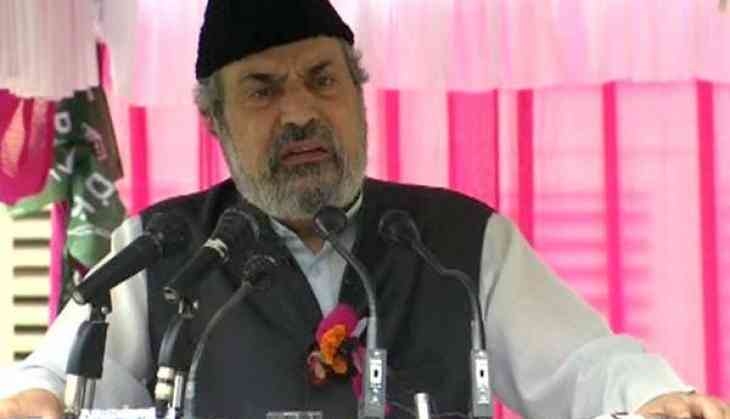 People's Democratic Party (PDP) leader Muzaffar Hussain Baig on Saturday warned of dire consequences if lynching of Muslims continues.
"The killings of Muslims in the name of cows and buffaloes should be stopped otherwise the outcome will not be good. There has already been a partition in 1947 (Gai aur bhains ke naam par musalmano ka katal bandh karein warna naateje achhe nahi honge. 1947 mein ek partition pehle hi ho chuka hai)," he said while addressing a gathering in Srinagar.
Baig was reacting to various incidents of mob lynching and killings in the name of cow vigilantism.
On July 21, a 28-year-old man Akbar Khan was allegedly beaten to death in Rajasthan's Alwar district by an agitated mob on suspicion of cow smuggling. He was taking some cows to his village through a forest near Lalawandi area when the locals thrashed him brutally.
Earlier, in a similar incident, a 50-year-old man named Pehlu Khan was beaten to death last year by cow vigilantes in Alwar district.
However, speaking in the lower house, Prime Minister Narendra Modi urged all the state governments to take stringent action against those involved in mob lynching incidents and punish them to curb the menace prevailing in the country at the earliest.
The incidents of mob lynching have been on a rise in the country. As per data compiled by the Ministry of Home Affairs, 45 persons were killed in 40 cases of mob lynching across nine states between 2014 and 3 March, 2018. The Supreme Court on July 17 asked the Centre to enact a law to deal with incidents of lynching and take action on mob violence.
--ANI