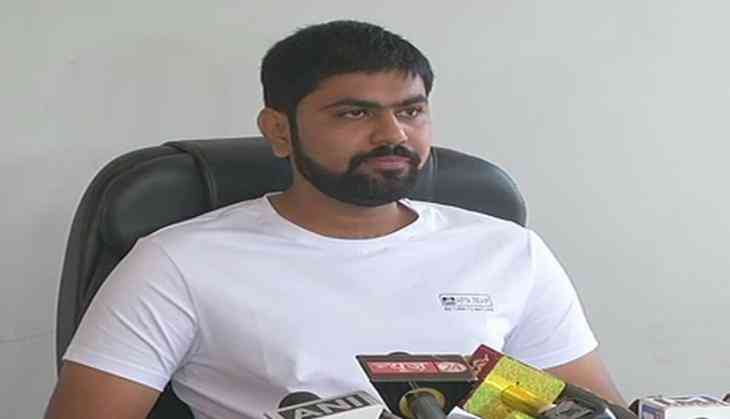 As the state gears up for the upcoming assembly elections, another Patidar leader Nikhil Sawani on 23 October announced his resignation from the Bharatiya Janata Party (BJP), citing the reason to be unfulfilled promises made by the party.
Addressing a press conference here, Sawani also expressed his dissent over the Rs 1 crore offer that was placed in front of another Patidar leader Narendra Patel to join hands with the BJP.
"I am submitting my resignation on account of the unfulfilled promises that were made by the BJP for the betterment of the Patidar community. The reason why I had joined was the betterment of our community. None of the four proposals spoken about have been fulfilled. It seems like it was all election propaganda to muster support on their side," he said.
"I appreciate Narendra Patel for refusing the bribe offered to him by BJP's Varun Patel. He comes from a middle-class family, yet he refused to accept the sum offered. While I was not offered any money while joining the party, I agree with Narendra Patel. Even I have heard a lot about money being offered to conveners and others," Sawani added.
When posed with a question on whether he would be changing loyalties towards the Congress Party, Sawani re-iterated that his prime agenda was the upliftment of the Patidars..
However, he also stated that he would seek the party Congress vice president Rahul Gandhi's appointment and put forward his viewpoint.
"Myself and Hardik Patel, if time permits, would seek Rahul Gandhi's appointment to put forth our view. At the end of the day, we want the Patidars to be empowered. BJP promised a lot, but nothing materialised. My resignation has nothing to do with Congress," he said.
Earlier on Sunday, Narendra Patel, a close aide of Hardik Patel, alleged that he was offered Rs 1 crore to join the BJP, adding that he had already received Rs. 10 lakh as token money.
Flashing the wads of notes in a press conference, he alleged that, "Varun Patel took me to a meeting where it was discussed that I will be given Rs 1 crore. In the meeting, they told me to keep Rs. 10 lakh and the rest money will be given to me later."
Varun Patel, however, rejected Patel's allegations and poked holes in his claims.
"He (Narendra Patel) should have conducted the press conference after taking Rs 1 crore rather than 10 lakh," he said.
-ANI