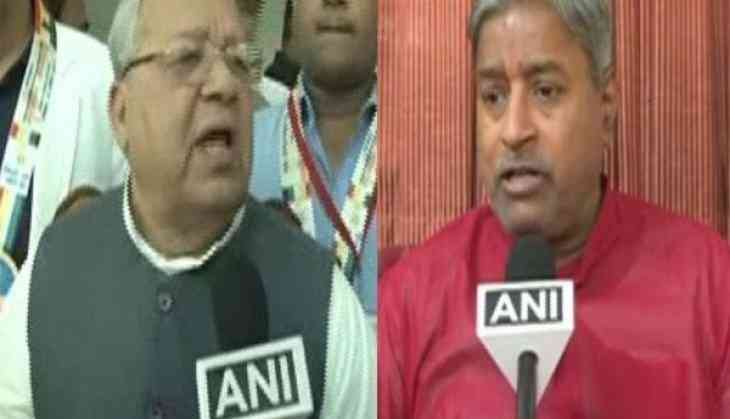 Party ready to go to jail with Uma Bharti: BJP on Ram Mandir issue (ANI)
Bharatiya Janata Party (BJP) leader Vinay Katiyar on 9 April backed Union Minister Uma Bharti's statement on Ram Temple row asserting that the saffron party leader is ready to go to jail for the temple.

"Uma ji hasn't said anything wrong and we totally support her for it. Along with her even we will go to jail. Ram Mandir will surely be built and that will happen soon," Katiyar told ANI.

Resonating similar sentiment, Union Minister Kalraj Mishra stated that the Supreme Court's verdict would be in the BJP's favour.

"The Supreme Court's verdict on Ram Temple will be in our favour. The construction of the temple will be done soon and according to the court's decision," Mishra told ANI.

A day before, Uma Bharti said that the construction of the Ram Mandir was her fervent belief and she was even ready to go to prison for it.

Bharti has been actively propagating the Ram Mandir issue and has been bolstered since the BJP put the issue as one of the important subjects in their poll manifesto for Uttar Pradesh.

Earlier also, following the Supreme Court describing the Ram Mandir issue in Ayodhya as "sensitive" and "sentimental", Bharti had expressed happiness and also appealed to the owner of the contentious property to donate it for the construction of the temple.
-ANI