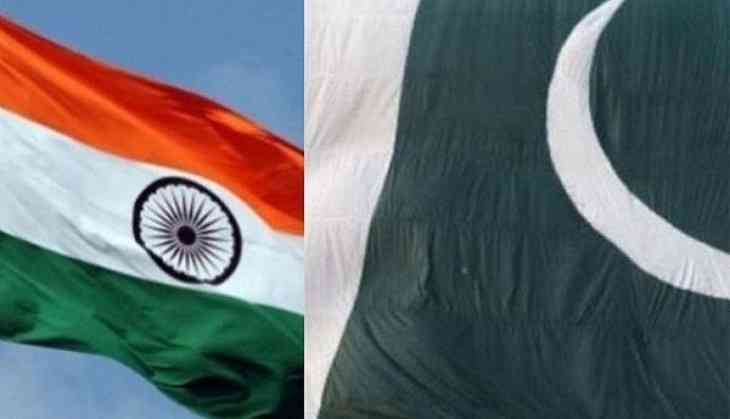 Pakistan's High Commissioner to India, Sohail Mahmood, on Sunday dodged questions on Pakistan Prime Minister Imran Khan's reaction to the now-cancelled talks between External Affairs Minister Sushma Swaraj and her Pakistani counterpart Shah Mehmood Qureshi.
A sombre Mahmood kept on walking and went inside a car, even as an ANI reporter continued to ask him about Khan's tweet on the cancelled dialogue and whether talks and terror can go together.
On Saturday, the 65-year-old cricketer-turned-politician expressed discontent over the cancellation of the meeting between Swaraj and Qureshi.
Khan, in his tweet, said, "Disappointed at the arrogant and negative response by India to my call for resumption of the peace dialogue. However, all my life I have come across small men occupying big offices who do not have the vision to see the larger picture."
On Friday, India pulled out of the proposed meeting between Swaraj and Qureshi, hours after two Special Police Officers and one policeman in Jammu and Kashmir were kidnapped and brutally killed by the terrorists.
Earlier, on September 18, the mutilated body of Border Security Force Head Constable Narender Singh was found in Jammu near India-Pakistan International Boundary.
While announcing its decision, Ministry of External Affairs said that the true face of the Pakistan Prime Minister had been revealed in the wake of the brutal killings.
The foreign ministers of India and Pakistan were scheduled to meet on the sidelines of the United National General Assembly in New York next week. The outreach was extended by Khan in response to Prime Minister Narendra Modi's letter, congratulating him on taking over as Pakistan's 22nd Prime Minister.
-ANI