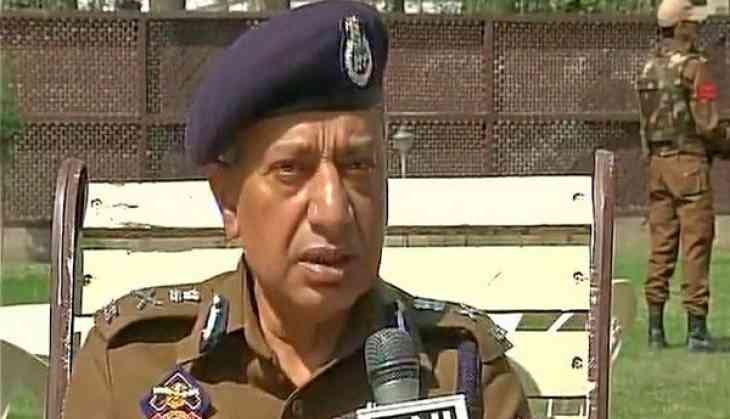 Director General of Jammu and Kashmir Police, S. P. Vaid on 30 March alleged that Pakistan is responsible for instigating the youth of the Kashmir Valley to pelt stones during encounter.
"There is misuse of social media by the people who are inimical to the peace of valley and our country. AS the encounter starts they start, using social media, instigating young boys to reach the place of encounter and throw stones so that a terrorists can get out of the spot. Some of these accounts have been traced across (Pakistan)," Vaid told ANI.
He said that the armed forces keep on changing their strategies to tackle the unrest in the valley, adding that their experience of previous years helps them to handle situation.
"Even security forces in an encounter take cover of a vehicle or a house. Youths coming to the encounter site are like committing suicide. Bullet does not see who is coming or who it will hit," he said.
Vaid said in spite of great provocation from the other side, the armed forces have been able to minimise collateral damage and civilian casualties.
"The boys are being brainwashed they are being radicalized and it is challenge for us.
He further said that the number recovered to use social media to instigate the people is being traced and even appealed the youth of the valley to stay at home at the time of encounter.
"My appeal to young boys is as in the past they should remain in their home and not come to encounter sites. Youth must understand that they are being used by the people for their political gain. Who just want to create chaos in the valley," he said.
Recently, three stone pelters were killed in retaliatory firing by security forces in Budgam.
At least 17 stone pelters were injured in the firing by forces.
The security forces had launched a search operation following a tipoff about the presence of terrorists, which then became an encounter.
The Central Reserve Police Force (CRPF) has made a fervent appeal to locals of the valley not to obstruct security forces while they are combat terrorists.
Sources have held Pakistan responsible for the Budgam violence.
-ANI