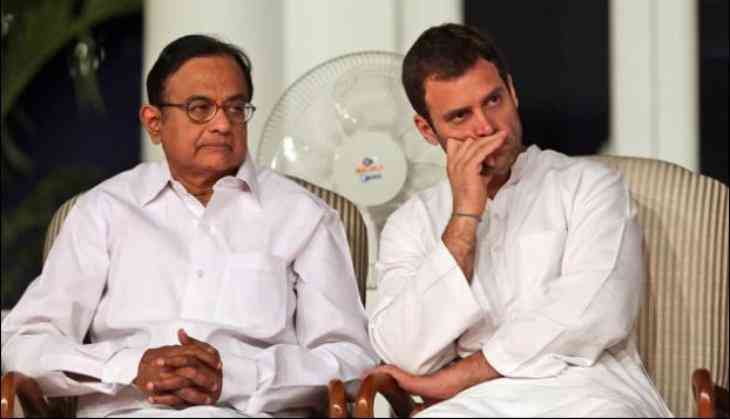 Former finance minister P Chidambaram has appealed to Congress president Rahul Gandhi that he doesn't resign from party president post. He appealed that if he does resign from party president post then the south India Congress workers will do suicide. All the veteran leaders in the Congress working committee meeting showed their faith in Rahul Gandhi's leadership and asked him to stay on his post.
Whether according to the sources, Rahul Gandhi is stick to resign from his party president post. After the Congress working committee meeting, veteran leader and Congress's spokesperson Randeep Surjewala said that Rahul Gandhi is ready to make all the changes after Lok Sabha elections results but he is not going to leave his position.
The working committee said, 'Congress president Rahul Gandhi offered resignation Congress committee but the committee in one word denied his resignation. The party has asked Rahul Gandhi that they need his leadership in this struggling time.'
After the meeting, Ghulam Nabi Azad said that Rahul Gandhi offered his resignation but all the members of the working committee has denied it and asked Rahul Gandhi to lead the Congress and opposition.' He further added, 'If there is anyone who can lead Congress at the national level then it is Rahul Gandhi'.
Also Read - Smriti Irani's close aide shot dead by unknown assailants in Amethi, 2 days after her win