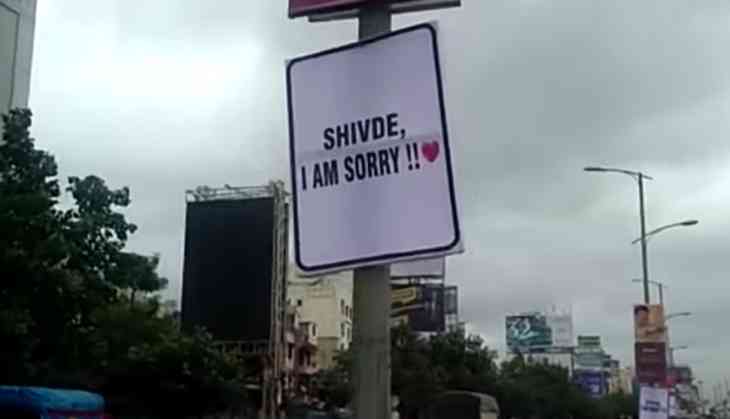 In a most romantic Romeo style, a boyfriend put up around 300 banners and hoardings in a street of posh locality of Pune's Pimpri Chinchwad area apparently to apologize to his girlfriend after a fight. The lover identified as Nilesh Khedekar, 25, who is a local businessman put up over posters, carrying the line "Shivde, I am sorry" in bold print with a heart symbol beside it in red, dotting the area especially prominent traffic intersections, the girl's daily route.
Well, the resident of the Pimple Saudagar area of Pune's Chinchwad woke up on Friday witnessing hundreds of posters on the streets. However, it didn't go well with the local residents and approached the Pimpri Chinchwad Municipal Corporation. The case has been registered against the Pune man comprising rules dealing with illegal hoardings and defacement of public property.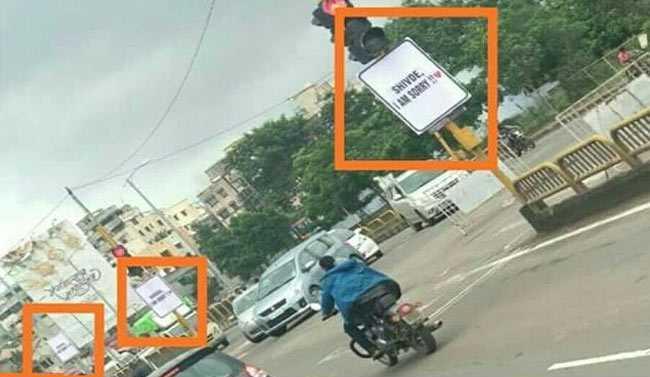 "The girl was coming on Friday to the area from Mumbai. Under the cover of darkness in the intervening night of Thursday and Friday, over 300 hoardings were put up on the route which the girl was likely to take," the official said.
Well, Khedekar is also pursuing MBA, reportedly spent over Rs 72,000 on the banners in a move to make-up with his girlfriend.
"Khedekar told that he had some differences with his girlfriend whom he called 'Shivde'. In order to apologise to her, he came up with this idea of putting up hoardings and banners in the area where she stays. Khedekar roped in his friend to execute the plan," a police officer from Wakad police station told DNA.
However, the man found a new way to say sorry that is not-so pocket friendly.
Also read: This dreamy eyed girl from Afghanistan left her country and Islam to become porn star; today she rules on the industry