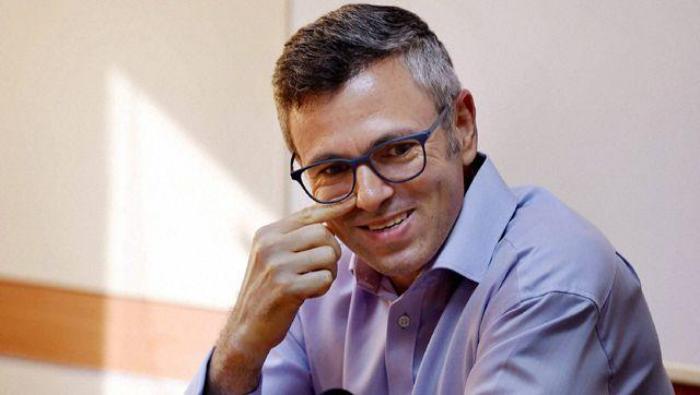 On 8 July, former Chief Minister of Jammu and Kashmir Omar Abdulalh said that slain Hizbul Mujahideen commander Burhan Wani had no links with militancy. A day after Burhan's death, on 9 July, Abdullah added that Wani had become the new 'icon' for the frustrated and disaffected community in the Valley.
Soon after reports of Burhan's death surfaced, Omar Abdullah put out a series of tweets saying he did not recall any militancy incident attributed to him while he was in office.
For all Burhan's social media activity I don't recall any militancy incident attributed to him while I was in office. Not sure after that.

— Omar Abdullah (@abdullah_omar) July 8, 2016
He also affirmed that Burhan wasn't the first to pick up arms and won't be the last.
Alas Burhan isn't the 1st to pick up the gun & won't be the last. @JKNC_ has always maintained that a political problem needs pol. solution

— Omar Abdullah (@abdullah_omar) July 8, 2016
Aftr many yrs I hear slogans for "Azadi" resonate from the mosque in my uptown Srinagar locality. Kashmir's disaffected got a new icon y'day

— Omar Abdullah (@abdullah_omar) July 9, 2016
Mark my words - Burhan's ability to recruit in to militancy from the grave will far outstrip anything he could have done on social media.

— Omar Abdullah (@abdullah_omar) July 9, 2016
Meanwhile, clashes have erupted in various parts of the state with the internet service and rail services being suspended as precautionary measures.
Separatist leaders have also called for a statewide bandh. Under the prevailing situation, the school board exams scheduled to be held today have been postponed.
There have also been reports of several army posts being attacked and clashes between security forces and protestors. Additional security forces have been deployed in several parts of Jammu and Kashmir to take stock of the current situation.
The 22-year-old Internet-savvy Kashmiri militant was reportedly a resident of Dadsara village in south Kashmir's Tral area. He had left home in 2010, days before he was to take the Class X examination to join the region's front-line indigenous militant outfit, Hizbul Mujahideen.
He soon rose to become its district commander and figured in the list of most wanted militants.
Wani featured in videos circulated on Facebook and WhatsApp aimed at recruiting young Kashmiri men for terror.
Last month, Wani released a video warning of attacks on separate colonies for Sainiks and Kashmiri Pandits if they are set up in the Valley.
The major part of the video message, however, was directed at the Jammu and Kashmir Police, warning them of more attacks.
Reportedly, there was a Rs 10 lakh reward for information leading to his arrest.
Burhan Wani and 2 other terrorists were killed by security forces in an encounter in Jammu and Kashmir on 8 July.
--With ANI inputs